Check out SportsGossip.com's Latest Podcast  — Episode #49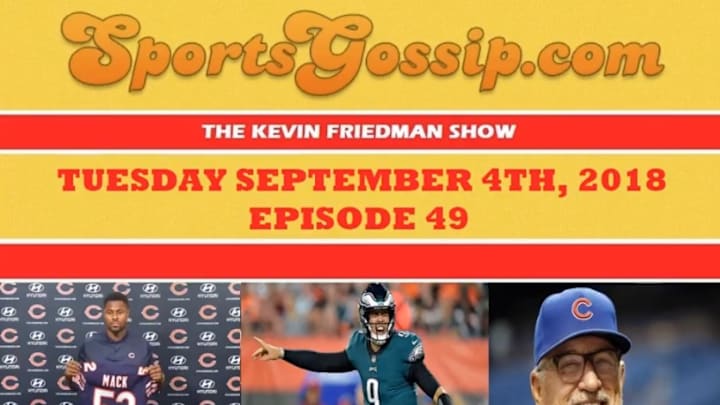 It's Tuesday morning and that means another episode of The Kevin Friedman Show is on the air. Kevin and his perverted, 96 year old chain smoking announcer Dave, cover 10 of the hottest topics off the sportsgossip.com website, and they do it in a style like no other
Also listen in for special INFO FROM Kevin on how to win the Marshawn Lynch Limited Edition Skittles Pack. 
Today's topics include the Chicago Bears getting Khalil Mack, Nick Foles starting for Philly in the NFL opener, Cubs talk and much more.
This podcast is fast paced, informative and we can promise you will not hear anything like it anywhere else. You can listen to this episode and catch up on past episodes, and the show is now on YouTube as well. New episodes air every Tuesday & Friday morning right here on sportsgossip.com.