Jameis Winston Trying to Regain Trust of Fans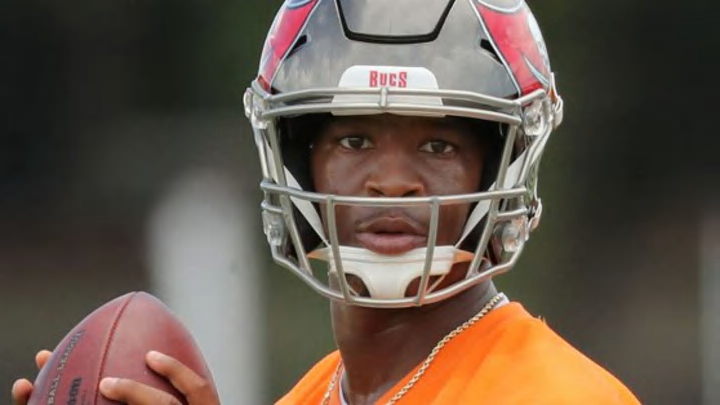 Tampa Bay Buccaneers quarterback Jameis Winston acknowledged Thursday he has "hard work to do to regain the trust of my fans" in the wake of his three-game suspension for violating the league's personal conduct policy.
He said he apologized to his teammates and is focused on moving forward after the NFL suspended him after its investigation found he inappropriately touched a female Uber driver in March 2016 in Scottsdale, Arizona. 
This comes after the Bucs have decided not to use Jameis to promote anything related to the Bucs. 
Buccaneers coach Dirk Koetter said Thursday that Winston will be "leading from behind" during his suspension. Ryan Fitzpatrick will start the team's first three games while Winston is suspended.
Winston said he also understands fans are disappointed. "I'm disappointed in myself," he said, adding that he hopes fans will continue to support the Buccaneers, and that his main goal is to be a great person, teammate and leader. In the words of the legendary Al Davis, just win baby. Winning cures all.