5 Health and Mental Benefits of Playing Golf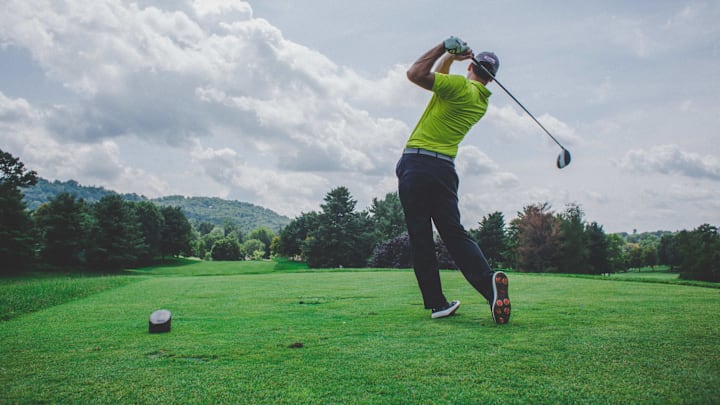 Why would you play golf instead of hanging around at your local food joint or grabbing a late eve coffee? Well, athletes have a lot to embrace from sporting activities. If you are a golfer, then you know what this means. Whether you are young or old, playing golf has many benefits for everyone.
There are infinite reasons you should allow your kids to attend Ernie Rose Golf camp this holiday. Continue reading to find out the myriad benefits of playing golf.
1. Physical Fitness 
Being physically fit involves a lot. While most people take it to the gym or wake up for morning workout, playing golf gives you the chance to keep your body in shape. 
Golf involves a lot of walking that helps you to stretch your legs, arms, and back.  Whether you are a novice golfer or an accomplished player, playing golf gives you the chance to exercise. 
2. Good for weight loss 
If cutting weight is part of your end year resolution, you should register for a golf course. When you play golf, you can quickly reduce your weight in just months. 
For instance, when you go through a full 18-haul round of golf, you are likely to cover between 5 and 6 miles walking or running. You burn close to 1,500 calories when playing golf; this is encouraging for anyone intending to cut their weight. 
3.  Lowers your stress level 
The best place to relieve you of stress is in a golf club. When you play golf with your family or loved one, you can have the time to talk, play, and laugh. You increase your social time when playing golf, which gives you the chance to dump everything that is stressing you.
Playing golf helps you create good memories and bond with those you love.  You will leave your overbooked schedule back at home and focus more on interacting and sharing happy moments with those you love. This helps to elevate your moods.
4. It is less hazardous
Playing golf is less dangerous to your health than most sporting activities such as football, tennis, and rugby. When playing golf, you don't engage in more strenuous activity that can result in long-term joint injuries. 
Golf is a low impact sport, which makes it suitable for kids and older people. If you don't have all that energy to kick a ball or throw a javelin, you can still enjoy golf.
5.  Improves concentration 
Playing golf helps you to boost your concentration. The various facets of the sport, such as totting up scores, taking a shot, and weighing of risk, make you concentrate and make quick decisions. 
Playing golf is a bit similar to playing chase, a game for smart and calm people. It helps you improve your intelligence and concentration level, which is applicable in effective decision making.
Final Thought 
There is a lot that playing golf can offer you. It allows you to build relationships, enjoy some fresh air away from busy urban, and, most importantly, expose yourself to sunlight. All these benefits make playing golf a useful sport for you and your kids.