Adam Silver Says NBA Will Have to Learn to Live With COVID-19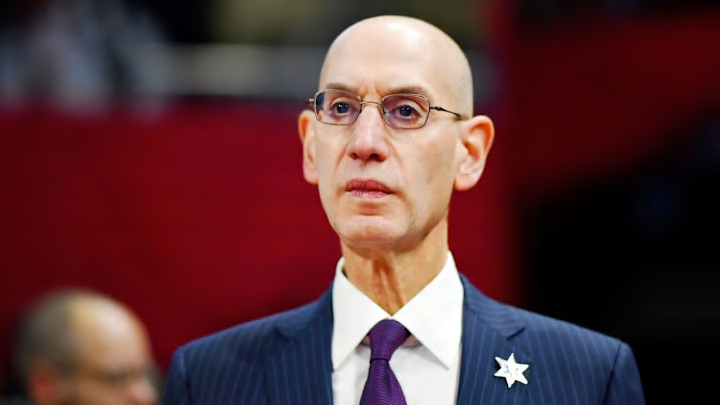 As the NBA prepares to restart in the "Disney Bubble" commissioner Adam Silver told reporters on Friday that the league has "no choice but to learn to live with the virus." He added that there are no options that are risk-free right now.
Silver's comments come as the amount of cases continue to rise in Florida.
The amount of cases rising is something to keep an eye on but there hasn't been a spike in the amount of deaths which is a good thing. If you're old or have preexisting conditions then you should definitely take extra precautions.
The large majority of athletes are in great shape and won't have any complications due to the virus.
Want More From Sports Gossip?
For all the latest breaking Sports Gossip, be sure to follow SportsGossip.com on Facebook, Instagram, and Twitter.