Alex Smith Cleared for Full Activity after Broken Leg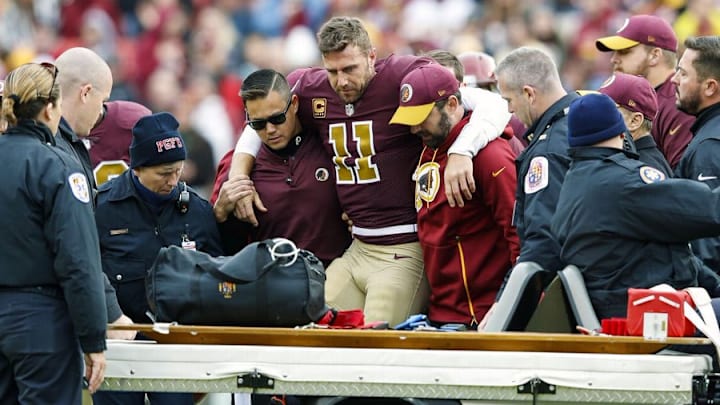 Washington quarterback Alex Smith, who suffered a devastating tibia and fibula fracture in 2018, has received clearance from his surgical team to return to full football activity.
Smith, who spoke to ESPN while filming an update for his E:60 documentary, "Project 11," is going through COVID-19 testing and expects to report Monday to the team's facility, where he will undergo a team physical.
Once there, the team is expected to determine the next steps for Smith's eventual participation in training camp.
Smith and his family spent the past few months in Hawaii, where he continued to train and prepare for the coming season. While he could sense that he was continuing to progress as far as his strength, conditioning and agility were concerned, he said it was impossible for him to know just how well the bones in his right leg were healing.
"Everyone was in agreement that my bone was in a really good place," Smith told ESPN while filming his E:60 documentary. "I had healed a lot. They said that given the combination of the rod and where I was with the healing process, I had zero limitations and could even resume some football activities. "To hear them say that, from a life standpoint, they wouldn't restrict me from doing anything — I could go skiing or snowboarding tomorrow if I wanted — then on top of that, to get the green light that I could practice, get contact, that I had healed up, that much was pretty wild to hear. I didn't know if I would ever hear those words."
Smith will undergo a team physical and COVID-19 testing Monday at the team facility.
Got a story or tip for us? Email Sports Gossip editors at tips@sportsgossip.com
Want More From Sports Gossip?
For all the latest breaking Sports Gossip, be sure to follow SportsGossip.com on Facebook, Instagram, and Twitter.