Alvin Kamara Breaks Up with His Stripper Girlfriend Just Ace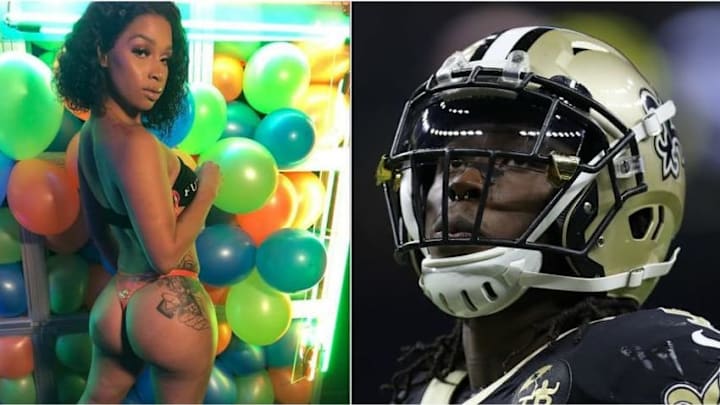 Kamara's girlfriend Just Ace is a New Orleans-based stripper.
RELATED: Alvin Kamara and His Stripper Girlfriend Attended Thursday Night's Pelicans Game

Alvin Kamara is no stranger to getting fans riled up on Twitter. Of late, he's really been active on social media, engaging with fans and leaving us wondering at times just what in the heck he's talking about.
On Wednesday morning, Kamara posted once again on Twitter, but now more than ever, everyone is left scratching their heads.
Now we have figured out what's going on with Alvin. According to our source, he and his stripper girlfriend Just Ace, have called it quits.
She posted a bunch of messages about their breakup. Check the receipts below:
Last season with the Saints, the former Tennessee Vols standout had another strong season, rushing for 797 yards and adding 553 more receiving. He finished the campaign with six total touchdowns.
Let's see how he fares when he enters into the season as a single man. Unless of course they end up rekindling.
If they do we'll make sure to report on it.
Check out more of his Stripper Girlfriend Just Ace right here------>
Got a story or tip for us? Email Sports Gossip editors at tips@sportsgossip.com
Want More From Sports Gossip?
For all the latest breaking Sports Gossip, be sure to follow SportsGossip.com on Facebook, Instagram, and Twitter.