An Unnamed NFL Head Coach is "Absolutely Interested" in Signing Colin Kaepernick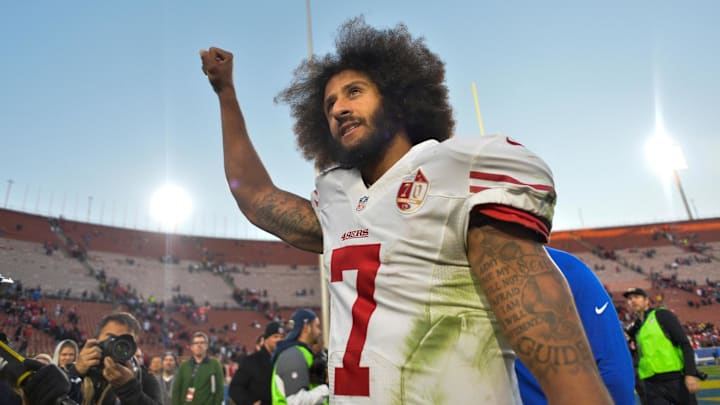 There are reportedly more than one NFL team interested in Colin Kaepernick. Despite this interest no team has reached out to him yet.
That could end soon. An unnamed head coach says he's "absolutely interested" in signing the former 49ers quarterback.
Complicating things is the COVID-19 pandemic which hasn't allowed teams to meet with free agents.
RELATED: Jadeveon Clowney is Reportedly Interested in Signing With the Cowboys or Saints
Via Bleacher Report:
While Colin Kaepernick remains a free agent, more than one team has "legitimate interest" in the former San Francisco 49ers quarterback, according to NFL Network's Michael Silver. Silver said he also spoke to an NFL head coach who's "absolutely interested" in the veteran passer. He added that Kaepernick would likely need to work out for a team before signing a deal, which presents a hurdle amid the COVID-19 pandemic. Free agents have been unable to meet with coaches and general managers in person.
It's hard to imagine Kaepernick will go unsigned for another season. More fans want him signed and teams appear more open to the possibility.
Want More From Sports Gossip?
For all the latest breaking Sports Gossip, be sure to follow SportsGossip.com on Facebook, Instagram, and Twitter.