Assessing the MLB Restart and Looking at the Future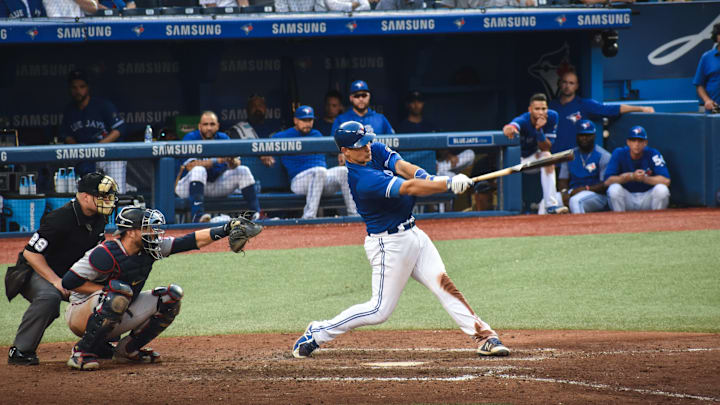 MLB Opening Day was conducted last Thursday night as expected, and, during the New York Yankees/Washington Nationals game, players knelt to honor Black Lives Matter, and then stood to sing the national anthem.  The unanimous demonstration of support for the antiracism movement was compelling and it showed that the baseball league is critical about the tragic events that took place in the country.  The event also had infectious disease expert Dr. Anthony Fauci's first pitch, which was in a class of its own and thankfully no-one took much notice of the new rules the MLB have put in place due to the coronavirus situation.
Yankees slugger Aaron Judge referred to this moment as something poignant.  The players, coaches, and managers wanted to do something united as part of a great league that also campaigns for human rights.  He said, "We've got a lot of guys in this clubhouse with different beliefs, different feelings, different walks of life and from different countries," adding, "And we want to respect all that and as a team we came to the decision to kneel right before the anthem."
Sean Doolittle of the Nats mentioned that the pregame ceremony also encompassed the harsh reality of COVID-19 across the country.  The ceremonial pitch offered by Fauci helped make the evening memorable, and Doolittle qualified the opening day event as powerful and emotionally moving.  As the man who has been leading the country's efforts to combat COVID-19 let the ball fly, it found its own path and took off toward the right field dugout, far away from its intended mark.  
Fauci was invited by the Nationals, the defending World Champions, to toss the ceremonial first pitch.  He wore a mask on the ballpark, and, after his throw, he and Doolittle tapped gloves instead of shaking hands.  They kept the safety protocols. A tweet by MLB said, "Dr. Anthony Fauci helps us get the 2020 season underway.  We are grateful to him and all the courageous frontline workers and healthcare heroes who continue to keep us safe and made our return possible." 
There were no fans at the event, which faced a short delay because of rain, in order to follow safety guidelines mandated by the league.  Players from both sides wore T-shirts with the message Black Lives Matter during the practice session in Washington.  The letters "BLM" were also used at the back of the mound. Then, players and staff from both teams showed a long black ribbon in order to raise awareness for the victims and unfortunate events of social inequality and racism.  Once the members placed the ribbon on the ground, all of them knelt down as a sign of deep respect. 
As part of the comment shared among the MLB officials, Nationals manager Dave Martinez said, "We know there are issues in this country, and we need changes.  We need changes for the better. These guys all understand that. This was for a major cause, we believe in it, and we did what we could."