Bill Clinton Revealed as a Chicago Cubs Fan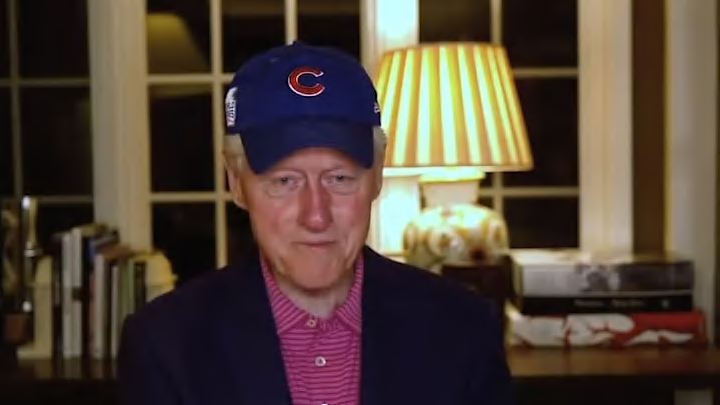 Barack Obama tipped his cap.
So did three other former U.S. presidents and a host of prominent civil rights leaders, entertainers and sports greats in a virtual salute to the 100-year anniversary of the founding of baseball's Negro Leagues.
RELATED: Red Sox CEO Thinks They Could Have Fans at Fenway This Season
The campaign launched Monday with photos and videos from, among others, Hank Aaron, Rachel Robinson, Derek Jeter, Colin Powell, Michael Jordan, Obama and fellow former Presidents George W. Bush, Bill Clinton and Jimmy Carter at tippingyourcap.com.
Clinton said he chose a Chicago Cubs cap in honor of Ernie Banks, the late Hall of Famer who got his start in the Negro Leagues.
But, Clinton added: "This cap is for Hillary, too, when finally, the Cubs won the championship. Long before that, the Negro Leagues made baseball better and America better."
The celebration was moved online after a major league-wide tribute to baseball's Black pioneers scheduled for June 27 was shelved, along with the games, because of the coronavirus pandemic.
Got a story or tip for us? Email Sports Gossip editors at tips@sportsgossip.com
Want More From Sports Gossip?
For all the latest breaking Sports Gossip, be sure to follow SportsGossip.com on Facebook, Instagram, and Twitter.