Bryant: Players Being Honest When Sick is How We'll Finish Season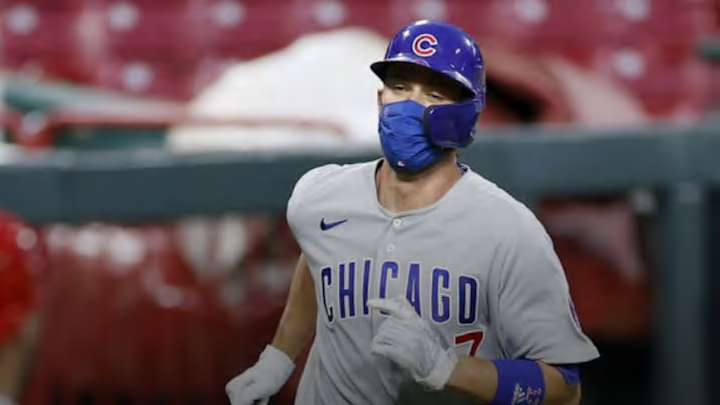 Chicago Cubs third baseman Kris Bryant praised Cincinnati Reds infielder Mike Moustakas for his honesty when the latter self-reported symptoms possibly associated with COVID-19 over the weekend.

"We haven't been in this situation ever before as baseball players," Bryant said Wednesday, according to Bobby Nightengale of the Cincinnati Enquirer. "You say you have the sniffles and you're just looked down upon; you're judged and stuff like that. I told Moustakas out there, I know he was caught up in the protocol, and I thanked him, because that's how we're going to finish the season.

"If you wake up and you don't feel great or whatever - anything - you have to check that box of the survey that we fill out every morning and you go from there. I respect everybody who says that they have something; I completely respect them, because they're going to be the ones who help us finish the season."

Moustakas and Reds outfielder Nick Senzel missed three games due to MLB-mandated absences over COVID-19 concerns. However, both players returned to action Wednesday after winning an appeal following several negative test results.

"You know when you're not feeling great, you still show up (to) the field and play baseball, you get through it that way," Moustakas said. "Now in this time period we're in, we just can't do that anymore. We have to be cautious, we have to be overly cautious if anything, and that's kind of how it started."

"With what's going on, you never know," He added. "I was a little nervous, then I got my negative tests and that made me feel a lot better, absolutely."

Meanwhile, there's been an outbreak among the Miami Marlins, with 16 players and two coaches reportedly testing positive. The club won't play until at least Monday.
Got a story or tip for us? Email Sports Gossip editors at tips@sportsgossip.com
Want More From Sports Gossip?
For all the latest breaking Sports Gossip, be sure to follow SportsGossip.com on Facebook, Instagram, and Twitter.