Bryce Harper is Going to Be a Girl Dad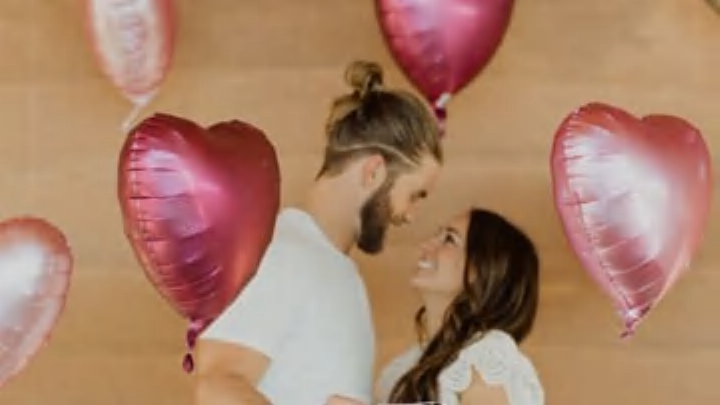 Bryce Harper is adding another child to his family. The Phillies star and his wife Kayla announced on Monday morning that they're expecting a girl.
The Harpers already have a boy, Krew, who was born in August. The two shared a picture of their ultrasound in a room full of balloons.
RELATED: Man Charged With Simple Assault for Punching Eagles Tight End Dallas Goedert
Good thing Bryce had his hair ready for the occasion. He'll enjoy having a little girl in his life to help him style it.
Want More From Sports Gossip?
For all the latest breaking Sports Gossip, be sure to follow SportsGossip.com on Facebook, Instagram, and Twitter.