Bubba Wallace Speaks Out After FBI Investigation Found That the Noose Was Not a Hate Crime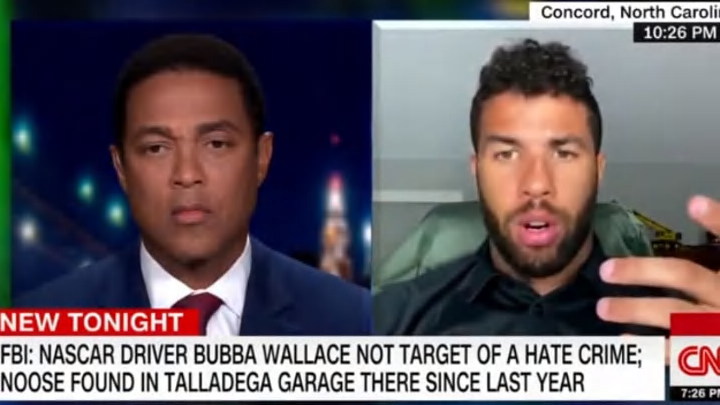 The FBI investigated the noose found in Bubba Wallace's garage and determined that no hate crime had been committed. The noose was being used as a garage door pull since at least October 2019.
Wallace went on CNN on Tuesday night and discussed the FBI findings. He also fired back at the people who are claiming he faked the incident.
RELATED: FBI Released a Statement on the Noose Found in Bubba Wallace's Garage
Via TMZ Sports:
"The image that I have and I have seen of what was hanging in my garage is not a garage pull. I've been racing all my life, we've raced out of hundreds of garages that never had garage pulls like that." "It was a noose," Wallace continued ... "Whether tied in 2019 or whatever, it was a noose." "So, it wasn't directed at me but somebody tied a noose. That's what I'm saying."
It's great news that noose wasn't a hate crime against Wallace. But it's still a little concerning as to why a noose was being used as a garage pull.
Want More From Sports Gossip?
For all the latest breaking Sports Gossip, be sure to follow SportsGossip.com on Facebook, Instagram, and Twitter.