CeeDee Lamb's Girlfriend Finally Reactivates After Draft Day Phone Fiasco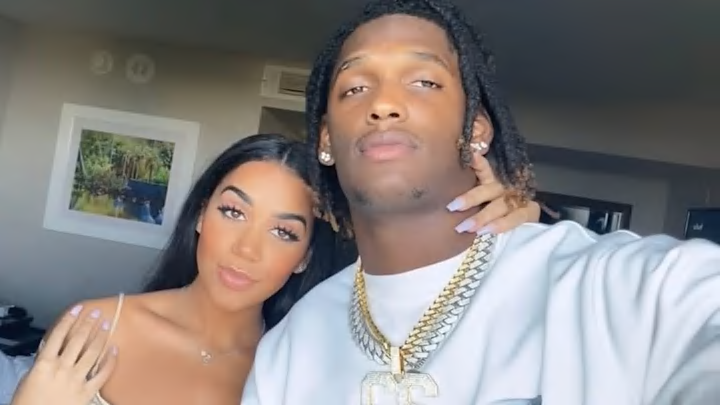 After CeeDee Lamb was selected 17th overall, ESPN's cameras showed him sitting with his family and girlfriend Crymson Rose.
Lamb really hit it big on social media as video of him appearing to snatch his phone away from his girlfriend went viral.
RELATED: CeeDee Lamb's Girlfriend Crymson Rose Explains Why She Grabbed His Phone During Draft
Lamb was on the phone and had another phone in his lap. As Lamb talked on the phone, his girlfriend grabbed the phone off his lap only to have Lamb quickly snatch it back out of her hand and shake his head. A 13-second video of the incident had more than 3 million views on Twitter in just three hours.
Now it appears she's finally comfortable again on Social Media. She reactivated her page a few daus ago after she had to deactivate following the draft day phone fiasco.
So much has happened in 2020 so far, it's hard to remember every little viral moment. Although that was one moment that will live on forever in draft day infamy.
Got a story or tip for us? Email Sports Gossip editors at tips@sportsgossip.com
Want More From Sports Gossip?
For all the latest breaking Sports Gossip, be sure to follow SportsGossip.com on Facebook, Instagram, and Twitter.