Clips' Williams Will Serve 10-day Quarantine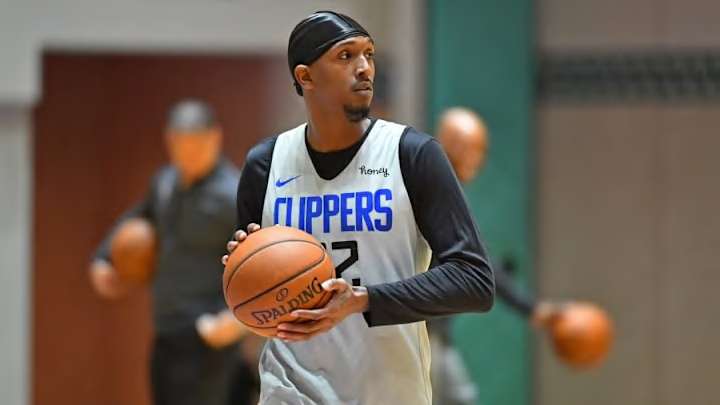 The NBA has placed Lou Williams in 10-day quarantine after the LA Clippers guard was investigated by the league for what he did while on an excused absence from the Orlando, Florida, campus.

The league announced Williams' quarantine on Sunday, three days after Williams was photographed by the rapper Jack Harlow at an Atlanta strip club. Harlow quickly deleted the post from his Instagram story and tweeted Friday, "That was an old pic of me and Lou. I was just reminiscing cuz I miss him."
In the photograph, Williams is holding a drink and wearing an NBA mask given out on the Orlando campus.
According to sources, Williams told NBA investigators that he attended a viewing for Paul G. Williams, which ended at around 6 p.m. Thursday, then went to Magic City for dinner. Sources said Paul Williams was the father of a close family friend. Williams tweeted a photo of Paul Williams on Friday, along with the caption, "Long Live Pops."

On Friday, Lou Williams wrote in a tweet, "Ask any of my teammates what's my favorite restaurant in Atlanta is. Ain't nobody partying. Chill out lol. #Maskon #inandout."

The 10-day quarantine will keep the reigning Sixth Man of the Year out of the Clippers' first two games of the restart.
Got a story or tip for us? Email Sports Gossip editors at tips@sportsgossip.com
Want More From Sports Gossip?
For all the latest breaking Sports Gossip, be sure to follow SportsGossip.com on Facebook, Instagram, and Twitter.