Conor McGregor Rides Jetski After Enjoying his Whiskey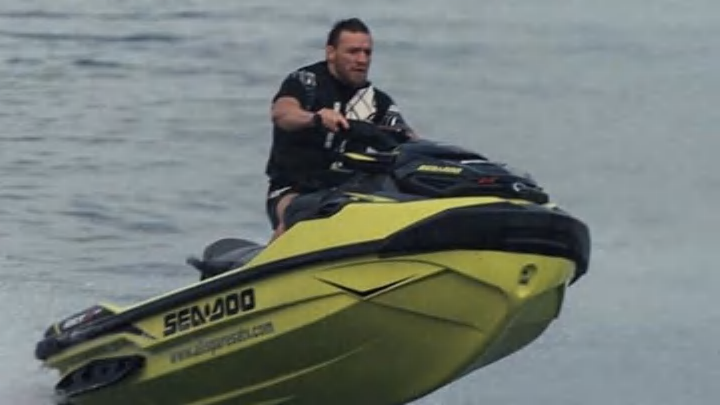 Conor McGregor is no longer in the business of fighting. He's in the business of selling. And he'll sell just about anything to make a buck.
RELATED: Conor McGregor Makes Wild Claim About Health of Khabib's Father
McGregor shared photos of himself enjoying a drink on his personal yacht. However, it was what he did after consuming the alcohol that shocked many. He got onto a personal watercraft, or a jet ski and rode on amidst the tides while intoxicated.
Riding a personal watercraft intoxicated can be life-threatening for him, as well as other people who might be on the water.

McGregor doesn't care, he plays by his own set of rules.
Got a story or tip for us? Email Sports Gossip editors at tips@sportsgossip.com
Want More From Sports Gossip?
For all the latest breaking Sports Gossip, be sure to follow SportsGossip.com on Facebook, Instagram, and Twitter.