Conor McGregor Seemingly Challenges Vince McMahon to a WWE Title Fight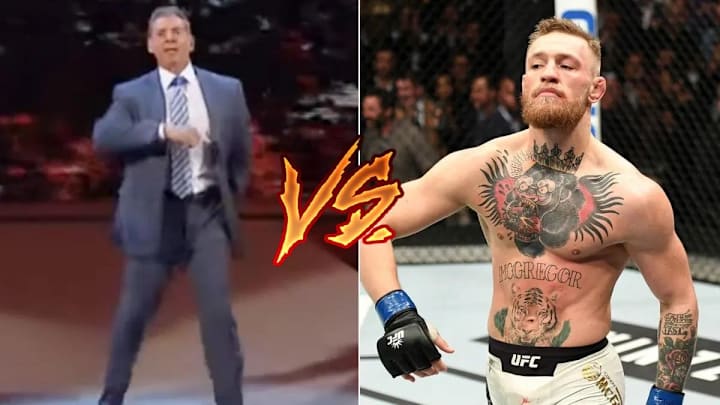 Conor McGregor retired from MMA, but that doesn't neccesarily mean he's totally retired from fighting. How about the WWE?
That's fighting but not really. And there's a big payday for him.
RELATED: Conor McGregor Rides Jetski After Enjoying his Whiskey
McGregor was featured in an Instagram story posted by The Mac Life.
The photo featured Notorious holding both the UFC Title and the WWE Title. This was a pretty big hint, but the caption for the photo said a lot as well.
This post also tagged Stephanie McMahon. McGregor to the WWE seems inevitable. There's no bigger personality in the fight game than Conor.
How long before Vince comes calling?
Got a story or tip for us? Email Sports Gossip editors at tips@sportsgossip.com
or Head on over to Centsports for the best sports experience.
Want More From Sports Gossip?
For all the latest breaking Sports Gossip, be sure to follow SportsGossip.com on Facebook, Instagram, and Twitter.