Conor McGregor 'Won't Face Charges' for Alleged Rape in Dublin Hotel?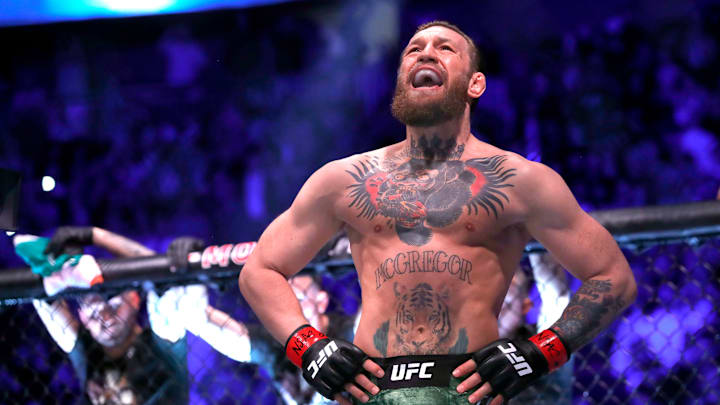 A super famous Irish sports superstar will not face sexual assault charges for an alleged 2018 incident in a Dublin hotel, according to the country's Director of Public Prosecutions.
The athlete, whose identity has been withheld per Irish law, was arrested by Irish police in January 2019 following an incident the month prior which was alleged to have taken place in a Dublin hotel.
RELATED: Video Surfaces of Conor McGregor Allegedly Caught Cheating with Groupie
Most speculate that sports star is Conor McGregor.
Via Dublin Live:
A famous Irish sports star who allegedly raped a woman at a Dublin hotel in December 2018 will 'not face charges' according to the Director of Public Prosecutions. The sports person was arrested by Gardai in January 2019 in relation to the alleged incident which was said to have happened at a southside hotel. The man presented himself to Dundrum Garda Station one month after the alleged rape which took place on December 10, 2018 but was released without charge. And the Irish celebrity being investigated over the rape claim will not face any charges, it has been revealed in this morning's The Irish Daily Star.
The man voluntarily presented himself to the authorities around a month after the allegation but was subsequently released without charge.
Reports from the Irish capital state that the same person was also investigated for a separate but similar incident near a Dublin pub in October 2019.
The sports star in question has consistently maintained his innocence throughout the allegations.
Got a story or tip for us? Email Sports Gossip editors at tips@sportsgossip.com
Want More From Sports Gossip?
For all the latest breaking Sports Gossip, be sure to follow SportsGossip.com on Facebook, Instagram, and Twitter.