Derrick Henry Continues to Prove He's an Absolute Freak of Nature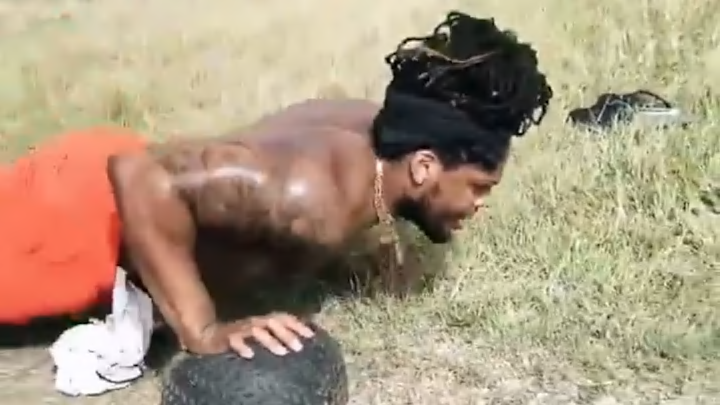 Titans running back Derrick Henry has been spending the offseason proving just how much of a freak of nature he is. After showing off his insane strength in the weight room he shared a video of himself running up a hill with ease.
Henry conquered this hill like it was nothing. He doesn't even appear to be slowed down by it at all during one of the most impressive hill workouts you're ever going to see.
RELATED: Ezekiel Elliott Responds to Lawsuit Over His Dogs Allegedly Attacking His Pool Cleaner
Expect another awesome season from Henry in Tennessee this season. If a hill can't stop him how are opposing defenses supposed to?
Want More From Sports Gossip?
For all the latest breaking Sports Gossip, be sure to follow SportsGossip.com on Facebook, Instagram, and Twitter.