Dick Vitale Takes to the Florida Streets to Trash People for Not Wearing Masks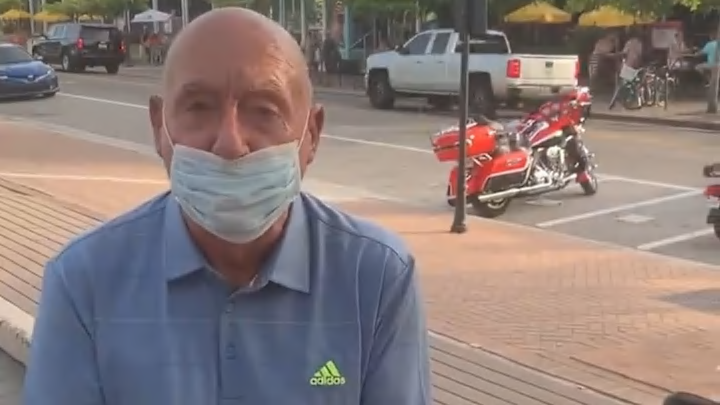 Dick Vitale took to the streets in Florida to make a video trashing people for not wearing masks. He did so while improperly wearing his mask.
Dickie V didn't have his mask over his nose during the video. He's also with his age in the group of people who should be staying at home.
RELATED: Kentucky Cheerleading Coaching Staff Fired after Nude Hazing Allegations Surface
We all want to see Dickie V calling games in the future. Hopefully he stays home until he learns how to properly wear his mask.
Want More From Sports Gossip?
For all the latest breaking Sports Gossip, be sure to follow SportsGossip.com on Facebook, Instagram, and Twitter.