Diversity Group 'Troubled' by Jets Owner Report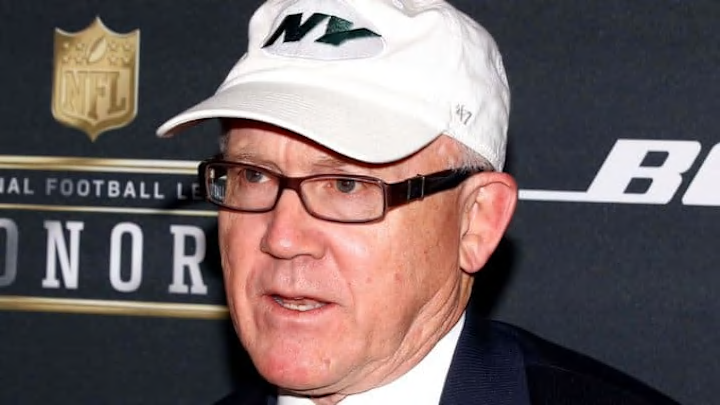 The Fritz Pollard Alliance, which champions diversity in the NFL, is "deeply troubled" by allegations that New York Jets owner Woody Johnson made racist and sexist remarks in his role as the U.S. ambassador to the United Kingdom.
Fritz Pollard chairman Harry Carson and executive director Rod Graves, a former Jets executive, released a statement Thursday morning, calling for the league to monitor the matter and to take action, if necessary.
"The Fritz Pollard Alliance is deeply troubled by allegations of insensitive remarks about race and gender made by [Johnson] ..." the statement said. "Allegations of this nature, if true, are damaging to the social fabric of our country and cannot be tolerated.
"While only allegations at this point, they are serious. We call on the NFL to carefully monitor this situation and, if the allegations have merit, to take appropriate action and work toward rooting out such sentiments from the NFL community."
The NFL acknowledged that it is aware of the matter, but referred media inquiries to the State Department.
Johnson, who relinquished day-to-day control of the franchise in 2017 to accept the diplomatic post, is being investigated by the State Department Inspector General amid allegations he made racist comments about Black men and questioned the purpose of Black History Month, CNN reported Wednesday. He allegedly argued that Black fathers don't remain with their families, calling that the "real challenge."
If the allegations are true, this becomes the NFL's version of the Donald Sterling scandal.
Got a story or tip for us? Email Sports Gossip editors at tips@sportsgossip.com
Want More From Sports Gossip?
For all the latest breaking Sports Gossip, be sure to follow SportsGossip.com on Facebook, Instagram, and Twitter.