Dodgers Outfielder Jailed after being Found Sleeping Behind Airport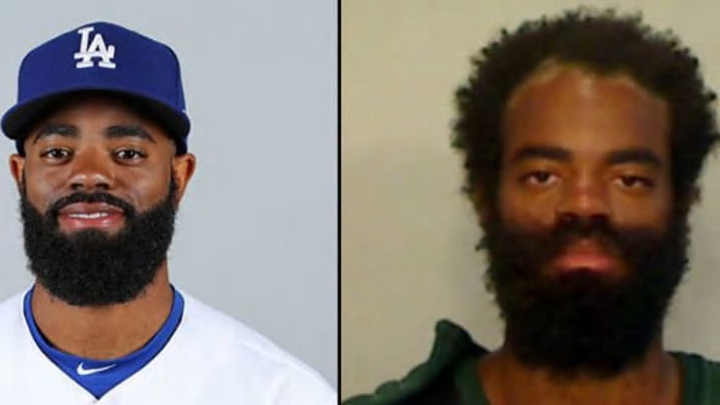 Former MLB Player Andrew Toles was found this week sleeping behind a Florida airport, then arrested and jailed when he refused requests to leave.
Toles played for the Dodgers as recently as 2018 and is currently on the restricted list.
RELATED: Red Sox CEO Thinks They Could Have Fans at Fenway This Season
He never reported to spring training in 2019, citing an unspecified personal issue. The Dodgers put him on the restricted list to free up space on their 40-man roster, but he technically remains in the organization. In the past, he's had a history of mental health issues.
Via Miami Herald:
Toles was sleeping behind the Federal Express building, located at Key West International Airport, 3491 S. Roosevelt Blvd. All he had with him was a black book bag, deputies said. Police said they gave Toles several chances to leave the area without being arrested but he wouldn't walk away, wrote Deputy Tomas Venegas. On Friday, Toles remained at the Stock Island Detention Center on a $500 bond. He has a court date set for July 2 before County Judge Peary Fowler.
Toles was found this week sleeping behind the Key West airport with just a black book bag. On his arrest report, police listed his address as "the streets of Key West."
According to a 2018 profile from The Athletic, Toles spent time in a mental health treatment center.
Hope he finds some much needed help.
Got a story or tip for us? Email Sports Gossip editors at tips@sportsgossip.com
Want More From Sports Gossip?
For all the latest breaking Sports Gossip, be sure to follow SportsGossip.com on Facebook, Instagram, and Twitter.