Dolphins Owner Stephen Ross Commits $13M to RISE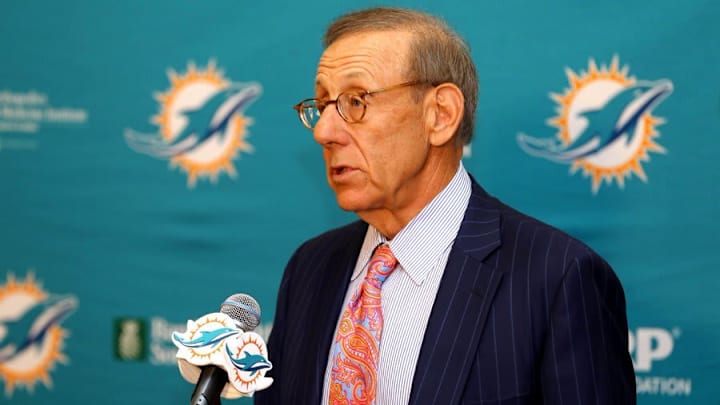 Miami Dolphins owner Stephen Ross is committing $13 million over the next four years to fight systemic racism through RISE, the nonprofit foundation he started in 2015.
RELATED: Jadeveon Clowney is Reportedly Interested in Signing With the Cowboys or Saints
This commitment raises Ross' RISE funding to $30 million.
"Growing up in Detroit, I saw firsthand what racism did to tear apart our community, destroy lives and further inequality," Ross said in a statement. "I started RISE based on the belief that our nation must address the scourge of racism directly to achieve true unity. Now more than ever, our mission and the need for this work is clear."
Ross drew criticism in August 2019 when he hosted a $250,000-a-plate fundraiser luncheon for President Donald Trump at his home in New York.
Then-Dolphins receiver Kenny Stills called Ross out, saying, "Someone has to have enough courage to let him know he can't play both sides of this."
RISE says its ultimate goal is to "educate and empower the sports community to eliminate racial discrimination, champion social justice and improve race relations." Its board includes the five American major sports commissioners and other key leaders across sports.
Got a story or tip for us? Email Sports Gossip editors at tips@sportsgossip.com
Want More From Sports Gossip?
For all the latest breaking Sports Gossip, be sure to follow SportsGossip.com on Facebook, Instagram, and Twitter.