Dont'a Hightower Adds to list of Patriots Opt-Outs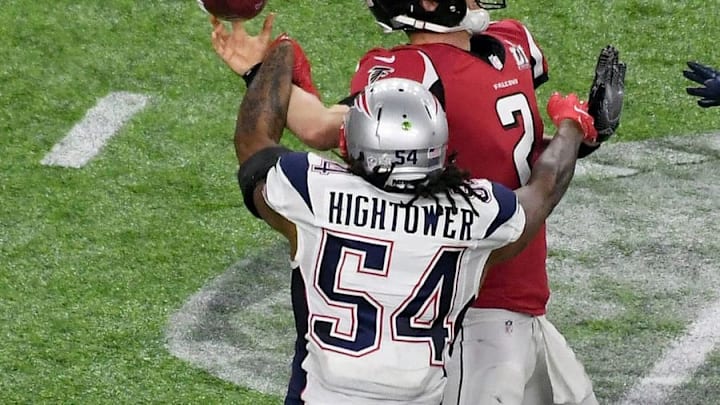 New England Patriots linebacker Dont'a Hightower is opting out of the 2020 season, league sources told ESPN's Adam Schefter on Tuesday.‬
Running back Brandon Bolden also is planning to opt out of the season, a source told ESPN. Starting offensive tackle Marcus Cannon, fullback Danny Vitale and reserve offensive lineman Najee Toran earlier decided to opt out for the Patriots.
According to an agreement approved by both the league and the NFL Players Association, players considered high risk for COVID-19 can earn $350,000 and an accrued NFL season if they choose to opt out. Players without risk can earn $150,000 for opting out.
Hightower, 30, became a first-time father on July 16 and told teammates Devin and Jason McCourty on their "Double Coverage" podcast this week, "I don't have any words to describe it. Asking what to look forward to and expect, it was that and then some."
Nicknamed "Mr. February" by head coach Bill Belichick because of his knack for delivering big plays in Super Bowls, Hightower was set to enter his ninth NFL season -- all with the Patriots.
Got a story or tip for us? Email Sports Gossip editors at tips@sportsgossip.com
Want More From Sports Gossip?
For all the latest breaking Sports Gossip, be sure to follow SportsGossip.com on Facebook, Instagram, and Twitter.