Dwayne Haskins Makes His Choice on New Name to Replace Redskins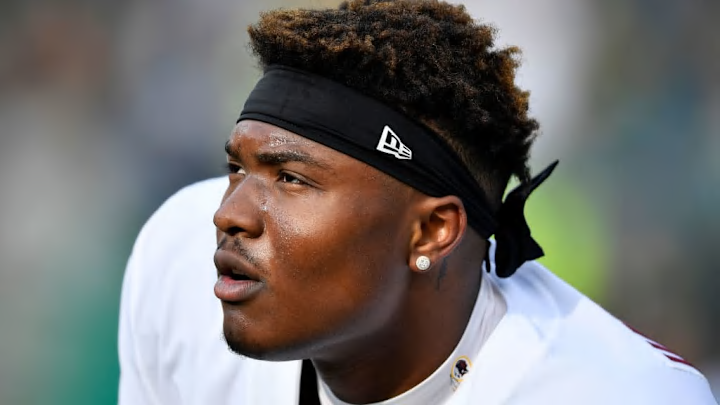 The franchise quarterback has weighed in on what Washington's new team name should be.
RELATED: Deshaun Watson Seemingly Signs Off On Antonio Brown in Houston
Dwayne Haskins wrote on Twitter that his vote would be for Red Tails, which has often been discussed as a potential new team name.
After hearing plenty of feedback about that, Haskins added a follow up noting that the decision to move on from the franchise's long-term name is above his pay grade.
Dan Snyder has all but confirmed that his team is going to change its name, so the only question is what the team's next name will be.
Red Tails seems like a popular choice.
Got a story or tip for us? Email Sports Gossip editors at tips@sportsgossip.com
Want More From Sports Gossip?
For all the latest breaking Sports Gossip, be sure to follow SportsGossip.com on Facebook, Instagram, and Twitter.