Eagles OT Lane Johnson Tests Positive, Placed on List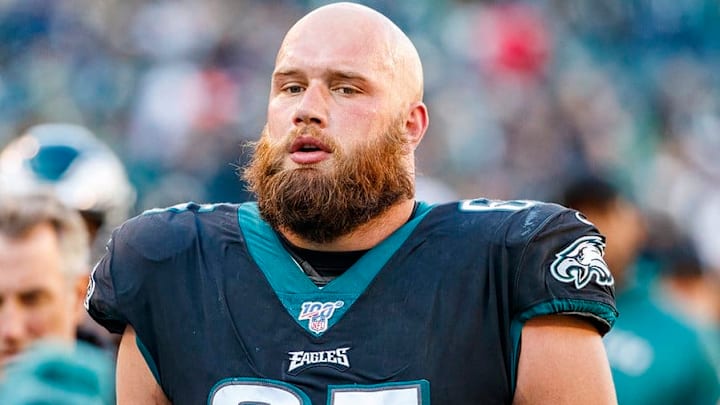 Philadelphia Eagles right tackle Lane Johnson has tested positive for COVID-19, he announced Wednesday, but said he feels "strong and ready to go."
"Over the past few months, I have tested negative after all travels including before and after the OL Masterminds Summit 18 days ago," Johnson said, referencing the gathering of offensive linemen from around the league in Dallas earlier this month.
"I have been working hard in preparation for a long, grueling season and have tried to take all necessary precautions to build a safe and healthy environment during the sessions. I have and will continue to take this seriously and encourage everyone else to do so as well.

Johnson, 30, has developed into one of the top tackles in the game, earning Pro Bowl nods in each of the last three seasons.


Got a story or tip for us? Email Sports Gossip editors at tips@sportsgossip.com
Want More From Sports Gossip?
For all the latest breaking Sports Gossip, be sure to follow SportsGossip.com on Facebook, Instagram, and Twitter.