Ezekiel Elliott Threatens to Sue Sports Illustrated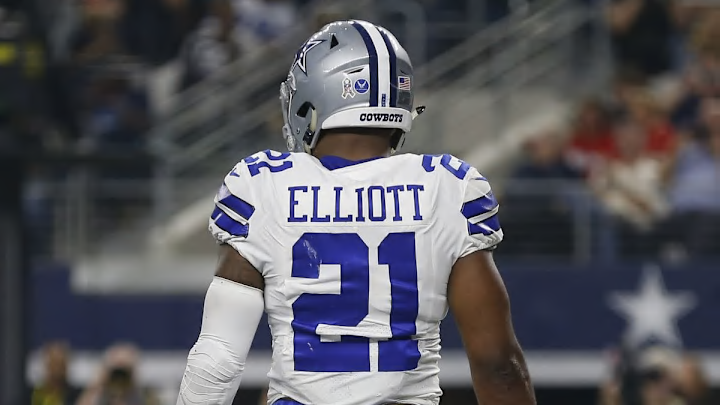 A video of Cowboys running back Ezekiel Elliott made the rounds over the weekend of him forgetting to logoff of a livestream and saying that he was "faded." Many sites assumed that faded meant that he was talking about being high, which on the urban dictionary is the definition of being faded.
Zeke claims his use of the word faded meant that he had a little bit to drink not that he was high. He even threatened to sue Sports Illustrated over their headline. They have updated their post using his definition of faded.
RELATED: Ezekiel Elliott Calls Josh Allen a Beast in Response to Question About Why the Bills QB Has More Rushing TDs
Just so there's no confusion, next time logoff the livestream before talking about being faded. Or use a word with a clearer definition.
Want More From Sports Gossip?
For all the latest breaking Sports Gossip, be sure to follow SportsGossip.com on Facebook, Instagram, and Twitter.