Former Bulls Doctor Reveals His Experience of Working with Michael Jordan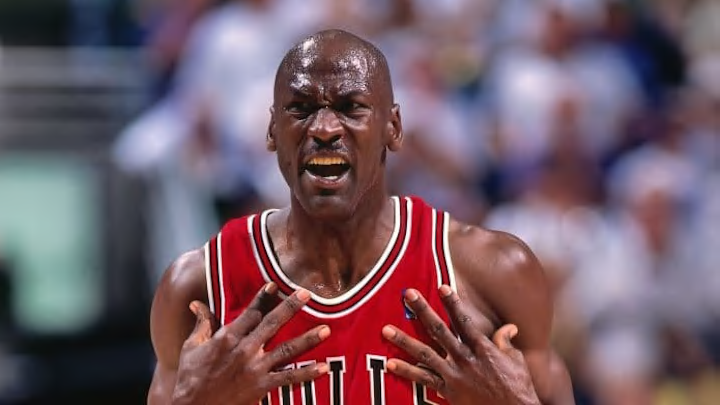 Michael Jordan was a warrior. He wasn't one to sit out a game if he was hurt. In fact, according to the "Love-of-the-Game Clause," Jordan was allowed to play basketball whenever he wanted to.
RELATED: Trae Young Could Be Changing Agencies After His Agent Joins Klutch
Whether it was a scrimmage or a random game in the park, no one could stop him. A few days back, the former Bulls' team doctor from the 90's, Michael Lewis, revealed a story of when Jordan, despite being hurt, wanted to play. Not just for himself, but for the fans.
Via WGN:
One night, 10 minutes before a game, he had such severe neck pain that he could not move his neck in any direction. So I suggested he not play that night and he looked at me like I was crazy. He said, 'fans have come from hundreds and sometimes thousands of miles away to see me play and I'm not going to disappoint them.'"
Michael Jordan is ranked third among most 82-game seasons played. Out of the 13 full seasons he played, he had nine seasons where he featured in every single game. In 1988-89 he played 81, whereas in 1992-93 he played 78 total games. The final season where he played 82 games was at age 39 when he was at Washington.
GOAT.

Got a story or tip for us? Email Sports Gossip editors at tips@sportsgossip.com
Want More From Sports Gossip?
For all the latest breaking Sports Gossip, be sure to follow SportsGossip.com on Facebook, Instagram, and Twitter.