Former NFL Safety Bacarri Rambo Arrested for Allegedly Raping a 21-Year-Old Georgia Student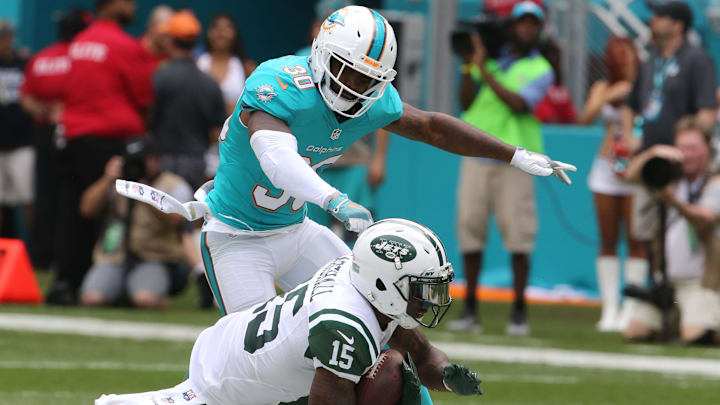 Former NFL safety Bacarri Rambo, who played for the Redskins, Bills and Dolphins from 2013-16, was arrested on Monday night for allegedly raping a 21-year-old Georgia student over the weekend. The in incident allegedly took place at an apartment complex in Athens, GA.
The 29-year-old has been working as a defensive graduate assistant for UGA the past two seasons. His time with the team has reportedly ended.
Via Online Athens:
The victim is a 21-year old female and a University of Georgia student, according a press release police issued Tuesday. Rambo was booked into the Clarke County Jail at 10:02 p.m. Monday, according to the Clarke County Jail's online booking report. He remained in the jail late Tuesday morning and was being held without bond, but his attorney Kim Stephens said he was trying to get a bond hearing.
It's not a great look, but we know that these things can go either way sometimes. We'll let things play out in the legal system although his employer isn't likely to do so.
Want More From Sports Gossip?
For all the latest breaking Sports Gossip, be sure to follow SportsGossip.com on Facebook, Instagram, and Twitter.