Former Phillies Pitcher Tyson Brummett Killed in Plane crash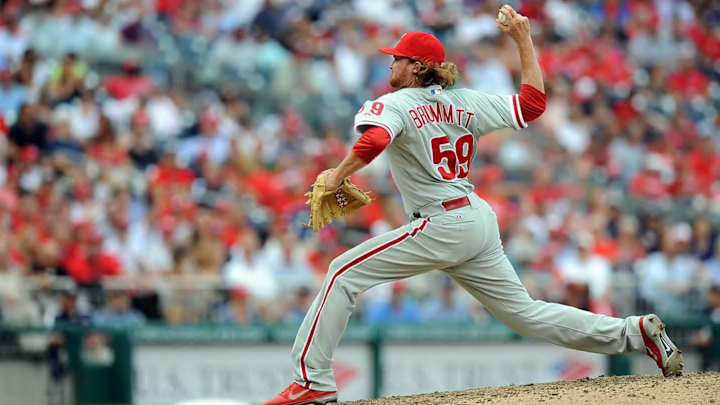 Former Philadelphia Phillies pitcher Tyson Brummett died Friday morning in a plane crash that killed three other people, police say.
RELATED: Rockies Replace Ian Desmond With Matt Kemp
Brummett, 35, was piloting a small plane out of South Valley Regional Airport in West Jordan, Utah, when deputies with the Utah County Sheriff's Office received reports at around 8 a.m. that the aircraft crashed near the Box Elder Peak in American Fork Canyon, according to a press release.
Witnesses told police that they saw the small plane spiral out of view and a few minutes later they heard the impact. They called 911 but hiked to the scene where they verified that the occupants "died on impact."
Brummett was drafted by the Phillies in 2007 where he played in the Phillies' system for five years, The Philadelphia Inquirer reported. He only played in one MLB game in his eight years in the minors.
Got a story or tip for us? Email Sports Gossip editors at tips@sportsgossip.com
Want More From Sports Gossip?
For all the latest breaking Sports Gossip, be sure to follow SportsGossip.com on Facebook, Instagram, and Twitter.