Gary Sheffield Calls out Colin Kaepernick To Prove He Can Still Play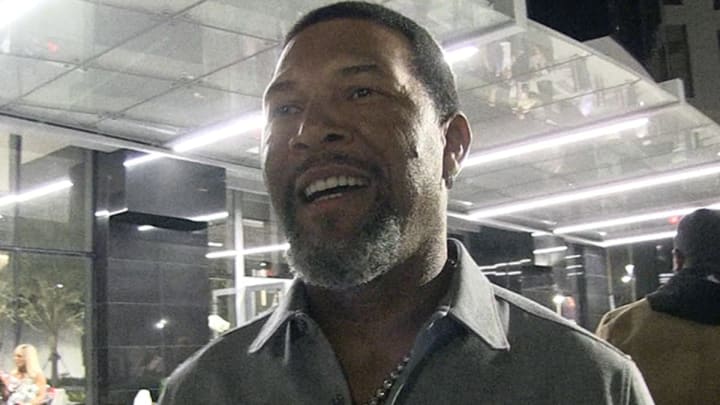 It all started with an NFL player called Colin Kaepernick who sat on the bench when the US anthem was played on August 26, 2016.
It initially gained worldwide attention in American football, as some players would go down on one knee during the national anthem at the beginning of the game.
RELATED: Deshaun Watson Seemingly Signs Off On Antonio Brown in Houston
The act is now performed by people across the globe as part of the Black Lives Matter movement, which is battling racism in particularly within the police following the death of George Floyd.
But what about Colin getting another chance to kneel for the Anthem? Why is he holding out for a huge contract, when in fact Cam Newton just took a lesser contract to prove himself.
Gary Sheffield wants Colin to prove himself:
It definitely feels like Colin is happy being an activist, rather than an underpaid football player.
Got a story or tip for us? Email Sports Gossip editors at tips@sportsgossip.com
Want More From Sports Gossip?
For all the latest breaking Sports Gossip, be sure to follow SportsGossip.com on Facebook, Instagram, and Twitter.