Heat Center Meyers Leonard and His Dog Went Iguana Hunting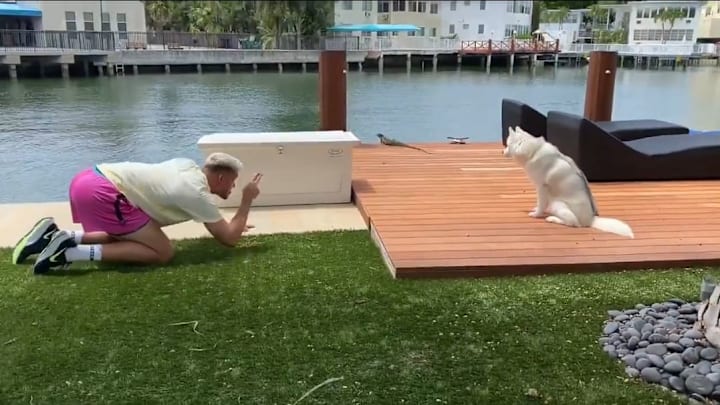 Heat center Meyers Leonard is keeping himself in shape for the NBA restart in Orlando by hunting iguana with his dog. He shared a video and tagged Call of Duty in his special ops mission.
Meyers and his dog might have come up empty handed but they came closer than most to catching the sneaky little animals.
RELATED: Jadeveon Clowney is Reportedly Interested in Signing With the Cowboys or Saints
Maybe next time. Although we're not entirely sure what he would have done with the iguana once he caught it.
Want More From Sports Gossip?
For all the latest breaking Sports Gossip, be sure to follow SportsGossip.com on Facebook, Instagram, and Twitter.