How Bookmakers Have Transformed Their Motorsports Betting Service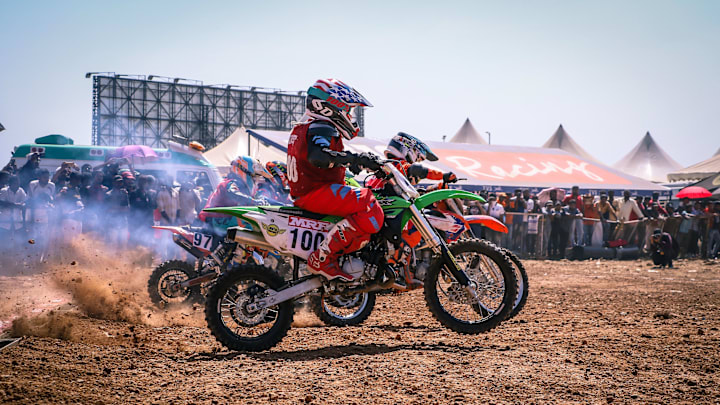 Many fans of Moto GP and other motorsports will place a wager on who they think will win from time to time.
For some, this is a pastime that is new, and they are just getting into. Others will have been doing this for years, placing bets and then sitting down to watch the action unfold, dreaming of winning enough to drive around in state of the art vehicles themselves
Those long-term gamblers will have noticed how much things have changed over the years. This is because bookmakers are polishing up every single area of their service, including motorsports.
What fans get from bookmakers now is far better than what they had in the past. This is down to many different factors, from the convenience of placing a bet, to the betting markets that are available and the offers you can take advantage of.
With all of this coming together, it is likely that motorsports betting is going to appeal to a lot more people.
The Convenience of Betting
This is something that has affected the whole betting world, and motorsports are a part of that. You can now bet whenever you want to, from wherever you are.
This is thanks to advancements in mobile technology and the creation of mobile betting apps that people can use. Being mobile means no more trips to the local betting shop or staying at home to bet on a computer.
In terms of motorsport betting, this means you don't have to miss a thing, and you can even place your bets while you are out watching a race take place.
Bookmakers have worked very hard to produce a convenient platform that their players can use and whether you bet on motorsports or something else, you can take advantage of that.
What Can You Bet On?
This is where those who have been placing bets for many years will see the biggest change.
There was a time when the only way to place bets on motorsport events was to choose who would win the race. Those days are gone. From betting on an upcoming Moto GP race to big races involving cars such as those on the F1 circuit, you have many different betting markets to choose from.
These don't always involve the race either, you can bet on other markets such as the qualifying event that takes place to decide grid positions in some races.
On the race itself, you can bet on a podium finish, who will record the last lap, a forecast on who will finish first and second and much more. This wide variety of betting markets has really enhanced the service and gives everyone out there the chance to place a wager on something they think will happen during the race.
Bookmaker Offers for Motorsports
One area that has changed in recent years is the competition between bookmakers. They are battling against each other to provide the best possible service to players.
This has seen the creation of several different offers that punters can take advantage of. The bookmaker reviews on thebookiesoffers site can give you an indication of where is best to find these offers if you want them.
When placing your bets on any kind of motorsport, you can use these offers to your advantage. This may be a free bet you receive, bonus funds, enhanced odds or something else, but all can be used to give yourself the edge when you are placing a bet.
With offers such as these to take advantage of, an increased number of betting markets to use and the convenience to bet anywhere, motorsports betting has changed a lot, and changed for the better.