How Is Soccer Recovering Post-COVID?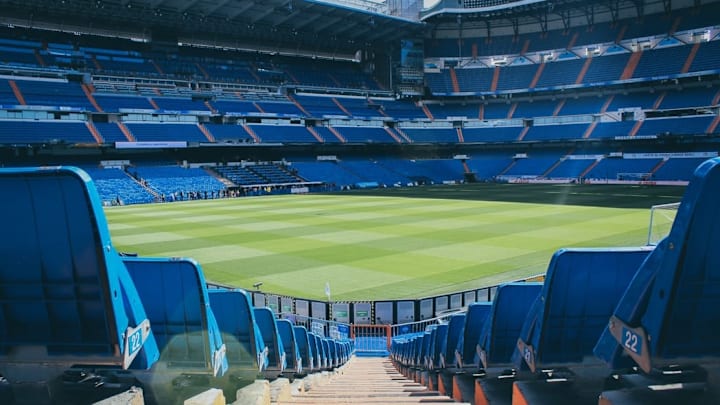 Soccer, like most sports, was hit hard by the emergence of COVID-19.
The world's game is exactly that: an international competition comprising of players, staff, and fans from across the world coming together to enjoy athletic beauty. Soccer has an ability unlike any other sport to bring people together from all walks of life, and that doesn't align with the dangers of a global pandemic.
To say where soccer is post-COVID is a difficult question, as we are very much in the midst of the global pandemic that has haunted much of 2020. However, there are signs of life for the sport that gives us an indication of where it is now and what a post-COVID soccer landscape may look like.
The return of games
Soccer isn't soccer unless games are being played. So, much to the joy of fans across the world, the first signs of life after COVID has been a mostly successful return to action.
Many of the world's major leagues (particularly across Europe) have now resumed, baring the French Ligue 1 where the season was outright canceled. From the inspiring return of the German Bundesliga to the English Premier League and Championship's Project Restart, football has been able to play out the remaining games of the 2019/20 season with little incident.
Stringent testing regulations have made football grounds some of the safest places across their various countries. Players may not be wearing masks as they run around the field, but no one can get in or out of these grounds with significant testing and adherence to social distancing rules.
So far, fans have been impressed with the quality of the games of display and the exuberance displayed by the players, quashing any initial concerns that behind closed doors football with the sole purpose of finishing off a season would be boring.
The return of games feels like the first big stride to getting back to normal with soccer. Regularity feels achievable nows that fans can cheer, argue, and even place bets with their favorite online betting platforms such as Coral Casino (for the full picture check out the review from OnlineCasinos.co.uk), just from the comfort of their own homes rather than the terraces.
High viewing figures
While countries across the world argued they needed to get soccer back as soon as possible to raise the morale of nations and give people something to watch during lockdown, many observers say it's disingenuous to suggest this process was accelerated by anything but an obligation to broadcasting rights holders.
Money makes the world go around in soccer, perhaps more than any other sport, and getting it back on TV was imperative not just to finish competitions to avoid admin complications, but to make sure everyone got what was contractually agreed upon. While there is likely a complicated web of reasons why the return of football was able to happen so fast, it's hard to say it hasn't been a success.
In England alone, Sky and BBC One have both reported their highest ever viewing figures for a Premier League game, with Southampton's 1-0 win over Manchester City drawing 5.7 million viewers. The combination of free to watch games, a binge-watching potential schedule and the continuation of lockdown methods means football has returned a roaring ratings success in some nations.
Club finances
This is where the positives largely end for football.
COVID has left a significant financial hole in the game. Some clubs estimate it will take then up to a decade to reach the level of financial security they enjoyed at the start of 2020. This crisis came off the back of numerous allegations of corruption and poor finances in the game, with COVID only accelerating the misfortunes of badly managed clubs, players, and even leagues. David Beckham's Inter Miama was one of four clubs in the MLS applying for
additional financial aid from the government.
Across Europe major leagues were forced to cancel early due to the significant expenses of operating behind closed doors. While we're enjoying top-flight games from around the best leagues in the country under lockdown many clubs had their fate sealed by algorithms and face up to half a season of lost gate receipt and television rights.
This is an issue that has spread to all reaches of the game. Africa was forced to postpone its international tournament AFCON from January 2021 due to the virus, while much of the rest of its sporting calendar was quickly decimated by the virus. African countries are just some of many across the world where teams and fans wait with bated breath for confirmation of the future of their club and beloved game.
This is all to say nothing of women's soccer. Having been one of the fastest-growing sports worldwide for years, women's football experts and participants have accused authorities of taking their concerns lightly and moving to cancel competitions early without exploring all available options. The spotlight of the game may look to be thriving, but on the fringes, the future is very much shrouded in confusion.
Teams across Europe have the finals of the Europa and Champions League to look forward to around August, plans for September international games are still in place and the postponed Euro 2020 will take place in the Summer of 2021. Institutions will no doubt stand, but will the brittle foundations they're built upon start to display one too many cracks?
There is still so much in soccer clouded in mystery. Leagues are at the mercy of government about when fans will be allowed in stadiums again (and recent experiments suggest little changing any time soon). The full picture of the future? Only time will tell.