Ian Desmond Reveals Reason for Not Participating in Shortened MLB Season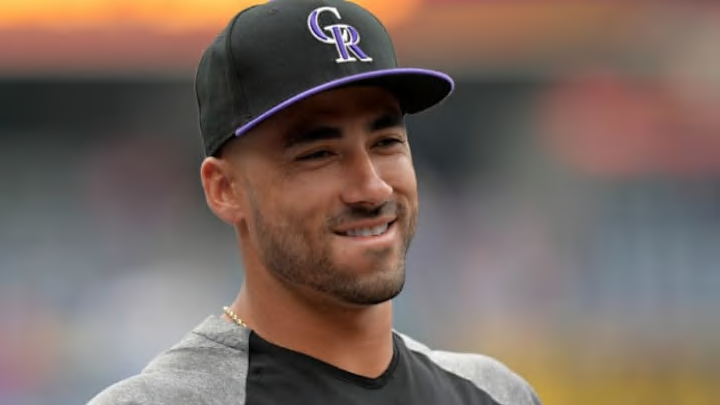 Rockies veteran Ian Desmond announced that he wouldn't be participating in the MLB's shortened season. He pointed out the lack of diversity in the league among owners, general managers and coaches.
Desmond is bi-racial and detailed the reasons he's decided to sit out the season in a lengthy social media post.
Desmond has joined a growing list of players who have decided to sit out the remainder of the season for a variety of reasons. Hopefully Desmond is able to accomplish what he's setting out to by sitting out.
Want More From Sports Gossip?
For all the latest breaking Sports Gossip, be sure to follow SportsGossip.com on Facebook, Instagram, and Twitter.