Ja Morant Wants to Use "F*ck 12" as His Nameplate Change for Social Justice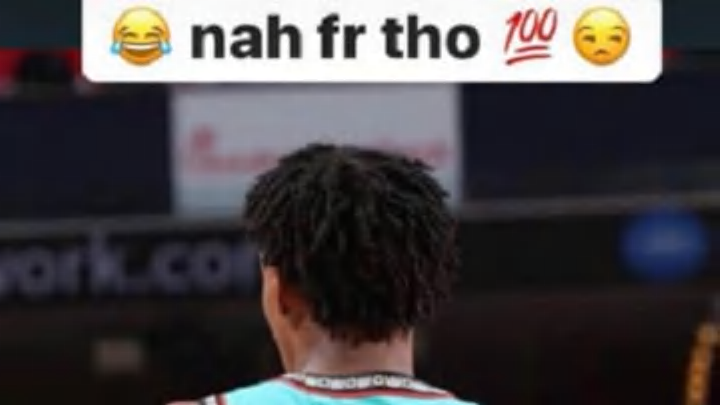 When the NBA returns they're going to let players use the nameplates on their jerseys to make statements on social justice. Grizzlies rookie Ja Morant wants to make an anti-police statement on his.
The probable Rookie of the Year shared a picture of his jersey saying "F*ck 12" which has been spray painted all over cities across the US and is an anti-police slogan.
RELATED: Kevin Garnett Ordered to Pay An Exorbitant Amount a Month in Child and Spousal Support
There will no doubt be many social justice statements made, but we don't expect that "F*ck 12" will be one of them the NBA will allow. Although stranger things have happened.
Want More From Sports Gossip?
For all the latest breaking Sports Gossip, be sure to follow SportsGossip.com on Facebook, Instagram, and Twitter.