Jeanie Buss Makes a Valid Point About the Redskins Name Change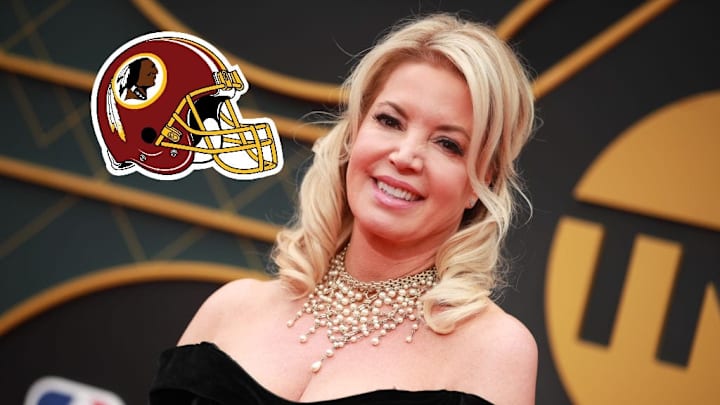 Daniel Snyder is under fire again this week after several investment firms wrote letters requesting major sponsors sever ties with the team unless the name is changed.
And one of those sponsors, FedEx, made a formal request Thursday for the team to do just that. With the conversation gaining new momentum, another professional sports team owner weighed in.
RELATED: Cam Newton On Contract: It's About Respect, Not Money
Jeanie Buss, owner of the NBA's Los Angeles Lakers, said the team's legacy isn't defined by its name.
She highlighted several Washington football legends to drive home her point.
"The argument I've heard is 'if we change the team name we lose our history,'" Buss said in a Twitter post. "My reply: it's HUMAN BEINGS who created the memories and won the games, NOT a LOGO. A change in name will not alter what Art Monk, Dexter Manley, Darrell Green, Doug Williams, etc. means to the fans."

Today the Redskins sent out a press release that they will officially begin the review process for the teams name.
Looks like the name change is going to happen sooner rather than later.
Got a story or tip for us? Email Sports Gossip editors at tips@sportsgossip.com
Want More From Sports Gossip?
For all the latest breaking Sports Gossip, be sure to follow SportsGossip.com on Facebook, Instagram, and Twitter.