Johnny Manziel Says His Football Career is Likely Over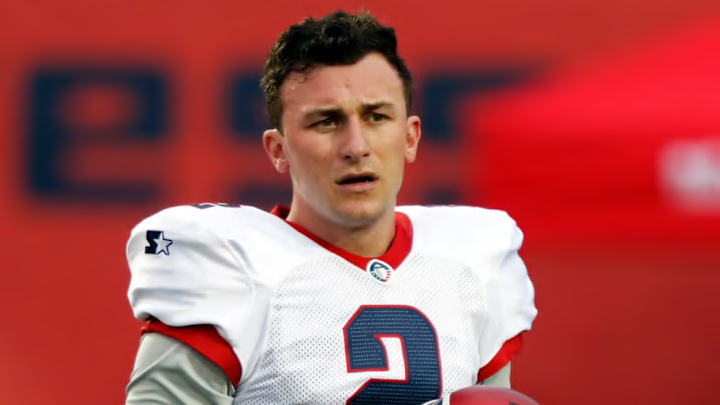 Johnny Manziel hasn't played in the NFL since 2015. He played for two teams in the CFL and ended his time in that league on bad terms with the entire league.
When the AAF folded so did his chances at returning to the NFL.
RELATED: Ezekiel Elliott is Being Sued by a Pool Cleaner After His Dogs Allegedly Attacked Her
Via Lubbock Online:
Ask Manziel where he considers his football career at this point, and you get a refreshingly candid answer. "In the past, probably, is the way I'd characterize it," Manziel said, leaning forward and without a moment's hesitation. "I've finally got to a point where I'm trying to achieve happiness in life, not happiness on the football field. "I know a lot of people probably want me to come back and play and give it another chance, but I don't know, as far as being a person and figuring out life as a young adult — trying to make it and figure it out — if I've ever been in a better place than I'm in right now. I can honestly say I'm happy and I'm doing the right things to try and put a smile on my face every day, and that means more to me than going out and grinding on a football field."
It's definitely over...
Want More From Sports Gossip?
For all the latest breaking Sports Gossip, be sure to follow SportsGossip.com on Facebook, Instagram, and Twitter.