Kevin Durant 'Likes' What He Sees in Megan Thee Stallion's Latest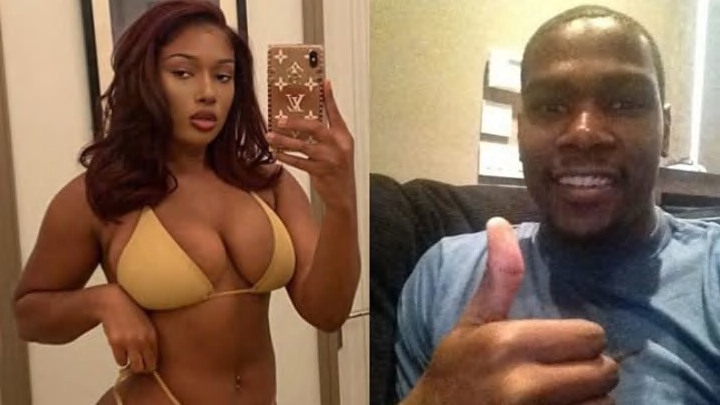 Megan Thee Stallion has had quite the rise to fame, recently taking home her first two BET Awards.
She put on a busty display in a sexy throwback photo she posted Monday to Instagram from her college job at Bombshells, a restaurant chain in Texas.
RELATED: Kevin Durant Spotted with Some Ladies on his Yacht Vacation
One superstar NBA player who is still recovering from an achilles injury, Kevin Durant, clearly liked what he saw in Megan's pic.
And KD's stamp of approval:
Kevin Durant will not accompany the Brooklyn Nets to Orlando for the resumption of the season.



Durant continues to rehab his Achilles injury suffered during Game 5 of the 2019 Finals.



Durant has repeatedly said he would not return this season even with the multi-month delay.



Durant also said he isn't sure if he would participate in the resumption of the season even if he was healthy.
Now he has more time to like Megan.
Check out more Hot Shots of Megan Thee Stallion right here------->
Got a story or tip for us? Email Sports Gossip editors at tips@sportsgossip.com
Want More From Sports Gossip?
For all the latest breaking Sports Gossip, be sure to follow SportsGossip.com on Facebook, Instagram, and Twitter.