Kevin Garnett Possible Love Interest Revealed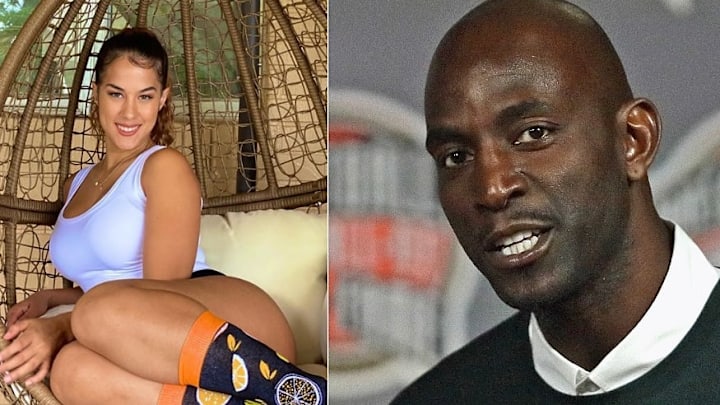 Kevin Garnett is a trend setter.
Garnett was picked fifth in the draft, making him the first high-school graduate to enter the NBA since 1975.
Garnett's jump from high-school to the NBA opened up the door for a lot of players in the future.
RELATED: Kevin Garnett Ordered to Pay An Exorbitant Amount a Month in Child and Spousal Support
Including Kobe and LeBron.
Now KG is happily retired, but is still very much actively doing things that NBA Ballers do. Like having side chicks. We received this tip:
Remember when she denied they were involved? He posted a pic of her new sock line on his IG story today. She was definitely lying.
Back story is, we posted about KG and his possible girlfriend spending time together on Memorial Day weekend 2019. Below is KG's post from Bermuda:
She denied they were seeing one another. But apparently they are still a thing, as KG helped promote her new sock line.
Here's the receipt below:
And here's a pic of them together
Hard to deny they're involved when KG is out promoting her sock line.
You can check out more of Kristen right here---------->
Got a story or tip for us? Email Sports Gossip editors at tips@sportsgossip.com
Want More From Sports Gossip?
For all the latest breaking Sports Gossip, be sure to follow SportsGossip.com on Facebook, Instagram, and Twitter.