LeBron James Says the NFL Owes Colin Kaepernick an Apology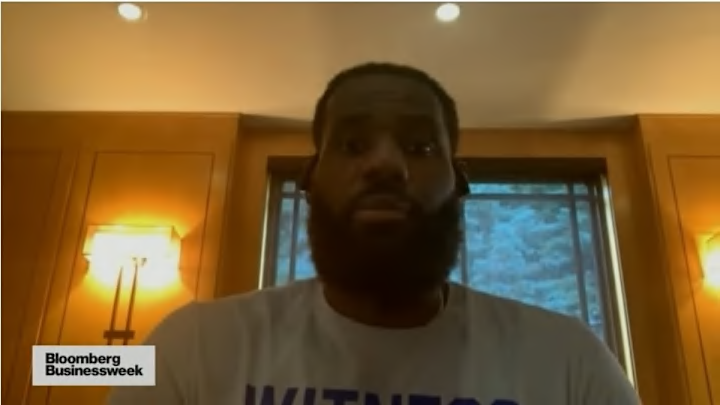 Lakers star LeBron James believes that Colin Kaepernick deserves an official apology from the NFL. The league has taken steps to back social justice causes and the commissioner released a video saying that Black Lives Matter.
Those are steps in the right direction for the NFL, but not enough. He shared his thoughts on the NFL and Kaepernick during a recent interview with Bloomberg.
"I have not heard a true, official apology to Colin Kaepernick on what he was going through and what he was trying to tell the NFL and tell the world about why he was kneeling when he was doing that as a San Francisco 49er. I just see that to still be wrong. Now they are listening some, but I still think we have not heard that official apology to a man who basically sacrificed everything for the better of this world."
The NFL has done a lot of things to help with social justice. We'll probably see widespread National Anthem protests this season and Kaepernick will likely be signed, but an apology probably isn't coming anytime soon.
Want More From Sports Gossip?
For all the latest breaking Sports Gossip, be sure to follow SportsGossip.com on Facebook, Instagram, and Twitter.