LeBron Won't Power Down Phone During Playoffs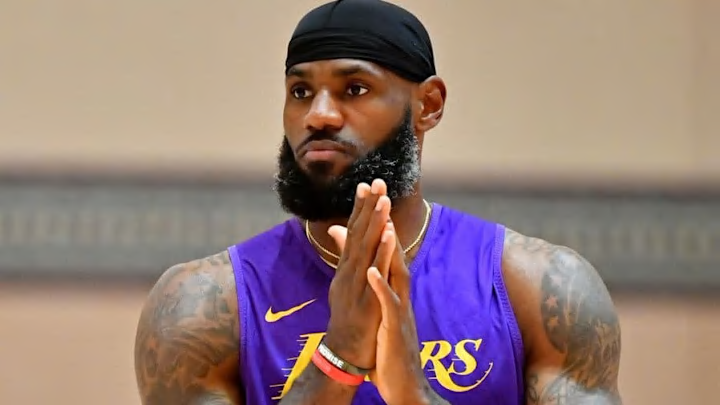 The NBA is doing its best to replicate the game experience that players are accustomed to -- even blaring Randy Newman's "I Love L.A." over the public address system when the Los Angeles Lakers beat the Washington Wizards in a scrimmage, confirming the expert over under picks, when they were designated the home team in Orlando, Florida.



However, there is no denying things are different during the league restart. And with all the upheaval that has occurred, LeBron James is changing a postseason ritual of his own.
The Lakers star said Tuesday that he is doing away with his self-imposed social media blackout for the playoffs, something he refers to as "Zero Dark Thirty-23" mode, playing off the movie title.
"It's definitely going to have a different mindset, different feel to it," James said on a video conference call when asked about his approach to the Lakers' upcoming challenge. "I won't be turning my phone off during this run. I can't afford to. I have to continue to check in with my family every single day."
In past years, James would curtail the time he spent on Twitter and Instagram in April through June to sharpen his focus. But during those playoff runs, he had the balance of playing home and away, flying back from road arenas to spend time with his wife, Savannah; mother, Gloria; and three children, Bronny, Bryce and Zhuri.

James specifically cited his mom as someone he will "check in" with.
LeBron knows what's important.
Got a story or tip for us? Email Sports Gossip editors at tips@sportsgossip.com
Want More From Sports Gossip?
For all the latest breaking Sports Gossip, be sure to follow SportsGossip.com on Facebook, Instagram, and Twitter.