Lil Wayne Honors Kobe Bryant With Performance Of His 2009 Track 'Kobe Bryant'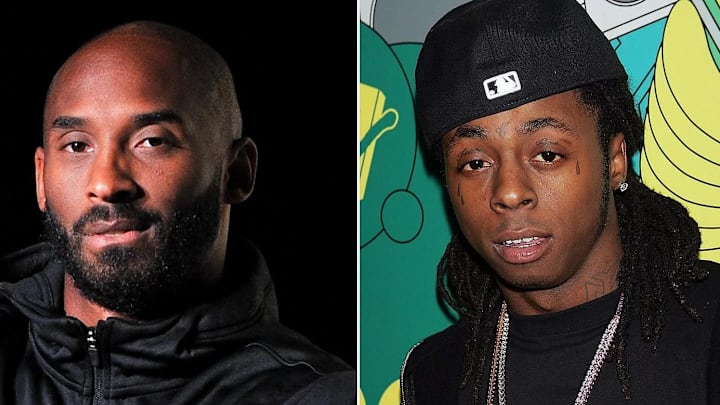 In case you missed it, the 2020 BET Awards were last night.
We saw a powerful opening performance by Public Enemy, followed by host Amanda Seales' monologue addressing the current state of the country and several over-the-top performances.
RELATED: Ayesha Curry Unveils the Cover of Her Second Cookbook
From Lil Wayne's Kobe Bryant tribute to Beyoncé's humanitarian award speech, this year's BET Awards gave viewers many unforgettable moments.
As footage of Bryant's career filled the screen, Wayne emerged on a digital stage (with the number 24 up in lights behind him) to perform an updated version of his 2009 track "Kobe Bryant," where the star laid out Bryant's talent for everyone watching. "Kobe doin' work, 2-4 on my shirt/ He the greatest on the court, and I'm the greatest on the verse," Weezy rapped.
You can see Lil Wayne's performance below;
Wayne gave an updated version of his song, this time speaking directly to Bryant's legacy, the current movement, and a message for his family: "Heart goes out to Vanessa and the whole Black Mamba family."
Just another reminder just how crappy 2020 has been.
Got a story or tip for us? Email Sports Gossip editors at tips@sportsgossip.com
Want More From Sports Gossip?
For all the latest breaking Sports Gossip, be sure to follow SportsGossip.com on Facebook, Instagram, and Twitter.