Lou Williams Seen Partying After Leaving Campus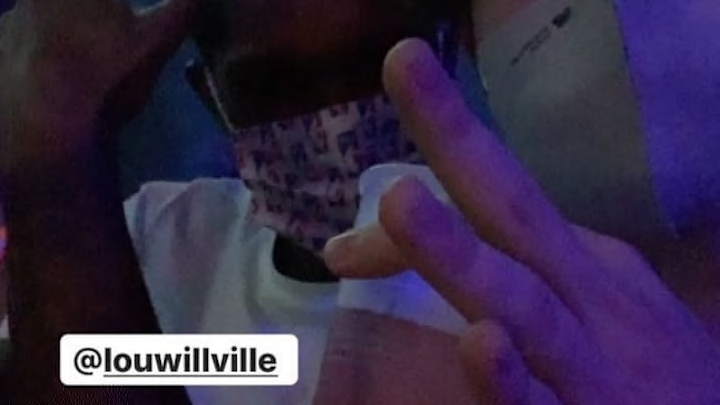 LA Clippers guard Lou Williams is the latest member of the team to leave the NBA campus with an excused absence.

Williams joins Patrick Beverley and Montrezl Harrell as Clippers players who had to leave the Walt Disney World Resort in Orlando, Florida. Beverley left to tend to an emergency personal matter, and Harrell departed to tend to an excused family emergency.
Beverley is the Clippers' starting point guard, and Williams and Harrell are the team's top players off the bench. Both are in consideration for the Sixth Man of the Year award.

Williams is expected to rejoin the team, according to a source. Beverley and Harrell are also expected to return to Orlando.
A photo of him with rapper Jack Harlow has fans confused. Lou joins fellow Clippers Montrezl Harrell and Patrick Beverly in leaving the bubble, and yet a photo that Harlow shared on Instagram has raised questions. 
The Rapper claims it was an old pic:
Welcome to the world outside of the bubble.
Got a story or tip for us? Email Sports Gossip editors at tips@sportsgossip.com
Want More From Sports Gossip?
For all the latest breaking Sports Gossip, be sure to follow SportsGossip.com on Facebook, Instagram, and Twitter.