Matt Rhule Asked About Late Release of Cam Newton Affecting His Ability to Sign With a New Team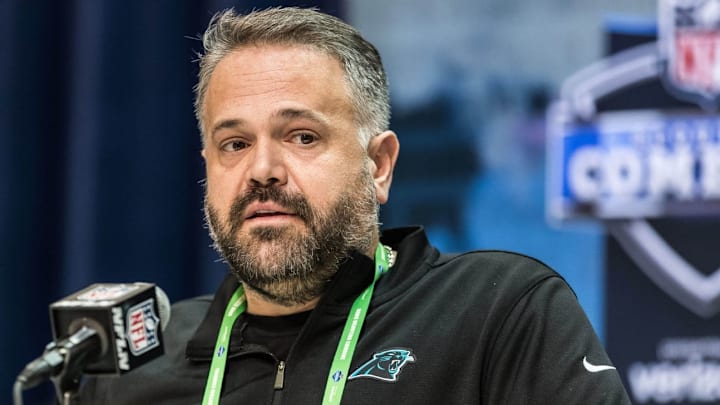 Panthers head coach Matt Rhule was asked about the team being blamed for Cam Newton still being a free agent because of how late they released him. Not surprisingly he didn't want to answer the question.
Rhule says the team already addressed it and he has nothing but respect for Newton. He's got a lot to prove this year.
Rhule was handed the keys to the Panthers franchise and really didn't get off on the right foot with the fans.
RELATED: Panthers Coach Matt Rhule is Considering Taking a Knee
This is the answer a guy who knows the Panthers screwed Cam gives. He doesn't want to get into it because he doesn't want to piss off his new team.
Want More From Sports Gossip?
For all the latest breaking Sports Gossip, be sure to follow SportsGossip.com on Facebook, Instagram, and Twitter.