Mike Gundy Catching Heat From His Players for Pro-Trump T-Shirt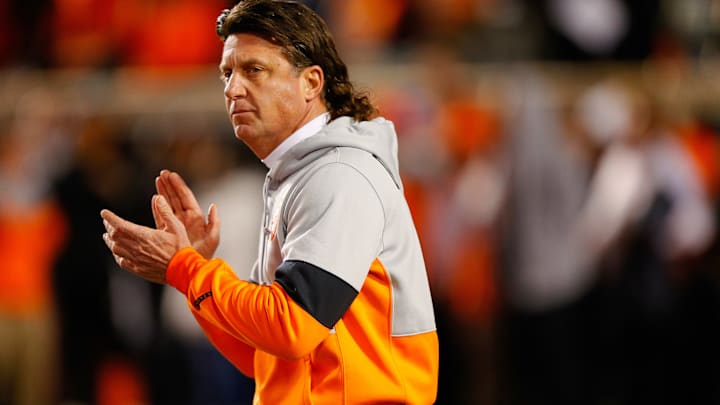 A picture of Oklahoma State head coach Mike Gundy with an OAN t-shirt surfaced on Monday morning. OAN stands for One America News Network and is far right pro-Trump news network.
Gundy's players aren't too happy about his choice in clothing and took to Twitter to speak out. Running back Chuba Hubbard was the first to weigh in on the shirt.
Ravens running back Justice Hill, who played in college at OSU, offered up his opinion and he wasn't a fan of Gundy's t-shirt either.
Gundy stepped in it here. Players aren't going to stand for anyone supporting Trump. His days at Oklahoma State could be numbernumbered
Want More From Sports Gossip?
For all the latest breaking Sports Gossip, be sure to follow SportsGossip.com on Facebook, Instagram, and Twitter.