Mike Trout Still Uncomfortable With Playing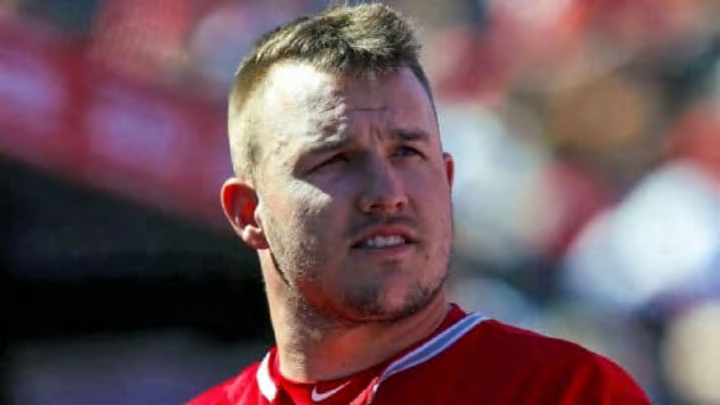 Los Angeles Angels star outfielder Mike Trout says he "still doesn't feel comfortable" with MLB's plan to play a 60-game season, citing concerns with safety for his family.
RELATED: MLB Teams Not Allowed to ID players Who Test Positive
Trout and his wife, Jessica Cox, are expecting their first child to be born in August.
"Honestly, I still don't feel comfortable," Trout told reporters Friday. "Obviously, with the baby coming, there's a lot of stuff going through my mind right now, my wife's mind and my family. Just trying to be the safest and most cautious way to get through a season."
Trout says that he has had daily conversations with his wife, Jessica, on whether to play this season, and still has yet to decide whether he'll be with the Angels for their July 24 season opener.
"We're playing it by ear,'' Trout said. "I think the biggest thing is this is our first child. I've got to be there. If I test positive, I can't see the baby for 14 days. We would be upset. I've got to keep Jess safe. I've got to keep the baby safe. … I try to talk to my wife every night about this. I know I'm risking myself. I could meet somebody and get this virus. That's the last thing I want to do.
Trout is really serious about this, as he was spotted wearing a mask on the field:
Trout said he wants to play baseball this season but that he might have to reconsider if there is a COVID-19 outbreak.
Let's hope that doesn't happen.
Got a story or tip for us? Email Sports Gossip editors at tips@sportsgossip.com
Want More From Sports Gossip?
For all the latest breaking Sports Gossip, be sure to follow SportsGossip.com on Facebook, Instagram, and Twitter.