Mike Vrabel Says Bill Belichick 'Lost His Mind' After He Pulled Off Loophole Play Against Him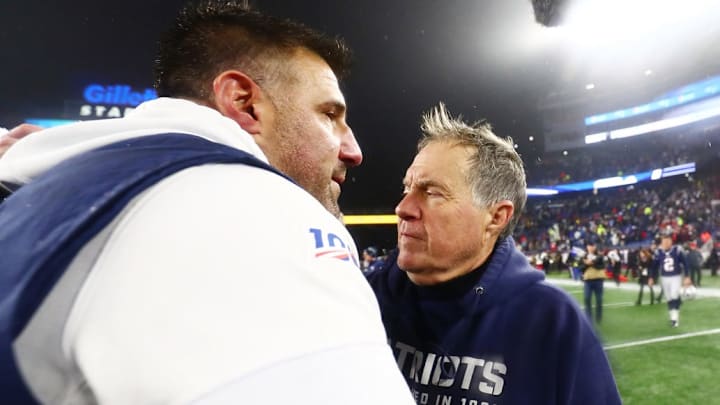 Bill Belichick is the master of trickery. He'll do just about anything to gain an advantage.
Unfortunately for him, he taught his former player well.
Vrabel used his own trick against him when they played last year in the AFC Wild Card Round. And Belichick was reportedly furious.
"He's committed to being my eyes upstairs," Vrabel said on the NFL Network's "Helliepod" podcast. "He's like, 'You've got to see Bill. Bill's losing his mind.'"
The NFL has since banned the move, making a rule change this offseason prohibiting teams from committing consecutive dead-ball penalties, so Belichick won't get a chance for revenge.
Only a matter of time before Bill finds another loophole.
Got a story or tip for us? Email Sports Gossip editors at tips@sportsgossip.com
Want More From Sports Gossip?
For all the latest breaking Sports Gossip, be sure to follow SportsGossip.com on Facebook, Instagram, and Twitter.