MLB Can Suspend Players Guilty of Electronically Stealing Signs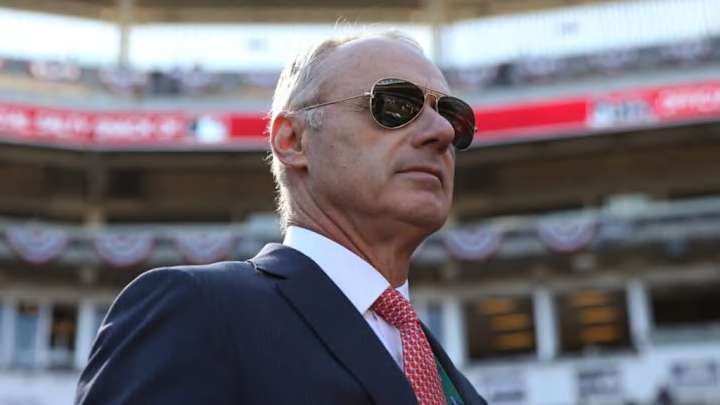 MLB and the MLBPA have agreed that players who steal signs electronically can be suspended and receive no pay or service time, according to Evan Drellich of The Athletic.

The league has reportedly hired an independent security firm to monitor video-room entrances. Additionally, signs are expected to be removed from footage that players use during games by the 2021 season.

While commissioner Rob Manfred will have the power to implement these suspensions, the union will be able to appeal. There's no set length or severity for the punishments, and precedents are expected to develop over time.

As an added wrinkle, if three-plus players on the same team violate the rule at the same time, the league and union are expected to develop a plan to stagger the punishments so a roster isn't too depleted.

When the Houston Astros were found to have illegally stolen signs during their 2017 World Series run using an electronic system, players from that club were granted immunity, and they weren't punished financially or suspended. That reportedly won't be the case for guilty parties going forward.
Got a story or tip for us? Email Sports Gossip editors at tips@sportsgossip.com\
Want More From Sports Gossip?
For all the latest breaking Sports Gossip, be sure to follow SportsGossip.com on Facebook, Instagram, and Twitter.