MLB Mulling 7-inning Doubleheaders, Source Says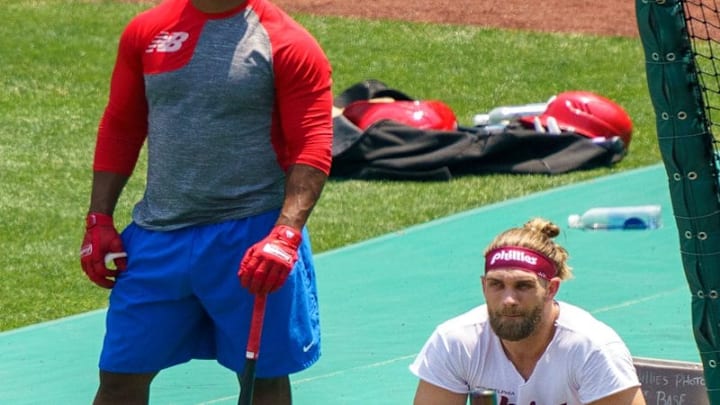 Ernie Banks famously said: "Let's play two.''

Baseball players just might not want to play nine innings twice in one day during this pandemic-delayed season.

While the Cleveland Indians swept the Chicago White Sox in the first doubleheader of the season on Tuesday, matching the updated MLB odds and other sportsbook predictions, union head Tony Clark called deputy commissioner Dan Halem and said players might want to consider shortened twin bills this year.

The players' association is surveying members and might propose either two seven-inning games for a doubleheader, or nine innings for the opener and seven for the nightcap.
A source confirmed to ESPN that Major League Baseball is checking opinions among owners and general managers, and league staff hope for a decision by Saturday to make a change or leave the rules the way the are.



Philadelphia and Toronto are scheduled for a doubleheader on Saturday as the Phillies resume play following a five-day layoff. The time off was caused by waiting to make sure no players or staff were infected during games against the Miami Marlins last weekend.



Phillies general Matt Klentak said seven-inning games are possible for the twin bill.



"I like nine and nine, personally,'' Yankees reliever Adam Ottavino said Wednesday. "I don't want to be marginalized out of the game, once we go seven-inning games, slippery slope there.''



Official Baseball Rules allow minor leagues to adopt a rule providing one or both games of a doubleheader be seven innings. NCAA rules allow the options of two nine-inning games, a seven and a nine or two sevens.



The union's survey was first reported by The Athletic.
Got a story or tip for us? Email Sports Gossip editors at tips@sportsgossip.com
Want More From Sports Gossip?
For all the latest breaking Sports Gossip, be sure to follow SportsGossip.com on Facebook, Instagram, and Twitter.