MLB Postpones all Marlins Games Through Sunday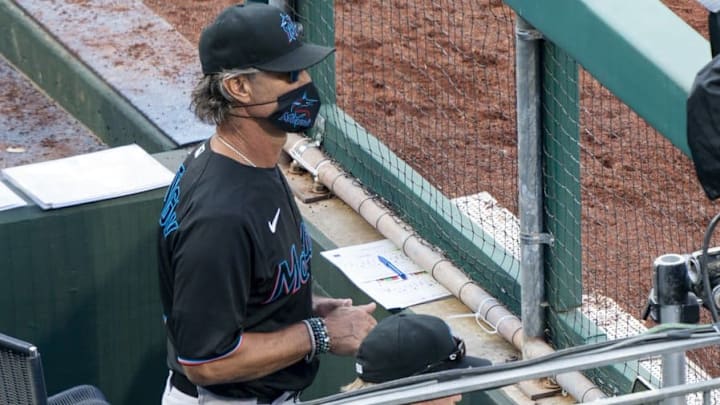 Major League Baseball has postponed all of the Miami Marlins' games through Sunday after the team's recent coronavirus outbreak.

MLB announced that Miami's next six games, starting with Tuesday night's home game against the Baltimore Orioles, have been postponed, citing the belief that "it is most prudent to allow the Marlins time to focus on providing care for their players and planning their Baseball Operations for a resumption early next week."
The Marlins have moved to daily testing and will remain in Philadelphia, where they played last weekend, as they gather more information, according to a statement from team CEO Derek Jeter,
"We continue to take this entire situation very seriously," Jeter said. "All of our players, coaches and staff are, understandably, having a difficult time enduring this experience. After receiving additional test results on our Major League team this morning, we reached out to the Commissioner's Office with concern for the health and safety of our team as well as our opponents."
The postponements were announced Tuesday among a series of scheduling changes involving four other teams.
Additional schedule changes will be announced later this week.
Got a story or tip for us? Email Sports Gossip editors at tips@sportsgossip.com
Want More From Sports Gossip?
For all the latest breaking Sports Gossip, be sure to follow SportsGossip.com on Facebook, Instagram, and Twitter.